Experience Timeshare With Westgate Resorts
Experience Timeshare with Westgate Resorts
Tired of the same old vacations and staying in small, cramped hotel rooms? You can make your vacations more memorable through vacation ownership with Westgate Resorts! With Westgate, you can choose what time of year you would like to travel. As timeshare owners, you can select a specific week to travel each year or you can choose a more flexible vacation plan. Regardless, when it comes to timeshare vacations, you'll always enjoy exclusive resort properties, spacious and luxurious villas and suites, exceptional amenities and you'll always create fantastic family memories!
Premiere Destinations
Ownership with Westgate Resorts gives you access to exquisite 5-star resorts in premier destinations across the United States. Consider it your vacation home away from home. Imagine vacationing in these exciting destinations and more:
Orlando, FL - Home to the world's greatest theme parks – come experience the magic of Walt Disney World Resort, Universal Orlando Resort and SeaWorld Orlando with the best timeshare Orlando, FL has to offer.
Gatlinburg, TN - Experience this quaint mountain village and enjoy the spectacular beauty and wildlife of the Great Smoky Mountains as you explore our Gatlinburg timeshare properties.
Las Vegas, NV - Experience the thrills of casino gaming, the nation's largest race and sportsbook, and the round-the-clock excitement of the world famous Las Vegas Strip at our Las Vegas timeshare resort!
Branson, MO - Enjoy the beauty of the Missouri Ozarks and the Branson Lakes area, family attractions and more than 100 different live shows and concerts as you experience the best timeshare Branson Missouri has to offer.
Williamsburg, VA - From the excitement of thrill rides at Busch Gardens to the historic building and re-enactments in the Historic Area, explore the city where America was born at our historic Williamsburg timeshare resort!
Myrtle Beach, SC - From the surf, sun and sand to amusement parks, championship golf, shopping and nightlife, Myrtle Beach is America's favorite family beach and favorite destination for Myrtle Beach timeshare and vacation ownership.
The Benefits of a Timeshare Resort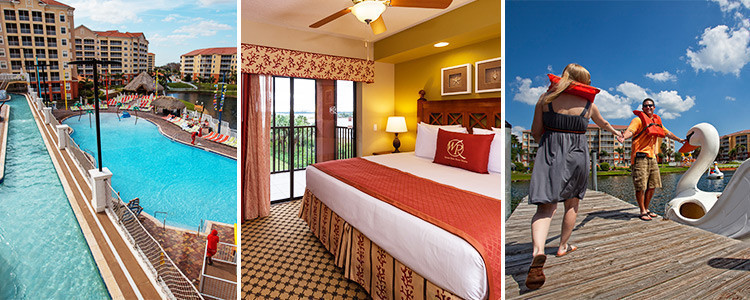 Timeshare remains one of the biggest and fastest-growing factions in the travel industry. You'll find a wide range of timeshare companies including RCI, Starwood, Marriott Vacation Club, Disney, Hilton and many others in addition to Westgate Resorts. Timeshare sales vary greatly depending on destination, annual maintenance fees, purchase price, and differing timeshare contracts. Regardless, with timeshare you will enjoy fractional ownership in an exclusive vacation property. You will have the right to use your timeshare unit or condominium in your home resort or you can explore other resorts around the world through a flexible exchange company program.
When you vacation with the Westgate timeshare program, you will have access to 28 beautiful properties in popular destinations across the nation. Each of our exclusive vacation properties offers spacious and luxurious accommodations, special ownership benefits and a wide range of unique amenities ranging from tropical pools and water parks to mini golf, fitness centers, onsite dining, scheduled activities, paddle boats and more.
With Westgate timeshare ownership, you'll be a buyer of actual real estate - and you'll own a piece of deeded property. So if you've reached the point where you're ready to get more out of vacationing, come experience the difference and see why we have more than 400,000 satisfied timeshare owners.
Interested in Vacation Ownership with Westgate Resorts? Call 800-414-1712 or Request Information Today
Looking for more Vacation Ownership Information? Try these topics...