10 Downtown Orlando Art Galleries You Can't Miss!
10 Downtown Orlando Art Galleries You Can't Miss!
"I dream my painting and then I paint my dream." -Van Gogh
ART you glad you chose Orlando for your next vacation? Known for its exciting theme parks and world-class Orlando hotels, there are so many adventurous and fun things to do in Orlando for every type of explorer. Even though tourists tend to not venture far from the theme park hub and diverse International Drive restaurants, there are tons of beautiful sights and hidden gems to be discovered in downtown Orlando. If you haven't already, make your vacation dreams a reality and take a chance on the City Beautiful.

Grand Bohemian Art Gallery Orlando
Art can be created and observed through various mediums, like graffiti and architecture. But one of the best ways to experience art is through local art galleries! Whether you consider yourself an art aficionado or one of your children is the next Warhol, there are several downtown art galleries that will fill your need to experience Orlando's local art scene. Let us paint you a picture of our favorite galleries— check them out below and brush up on your knowledge of the downtown Orlando art gallery!
1 | Downtown Arts Collective | Described as the most accessible studio in downtown Orlando, the contemporary studio is a collection of art from both local and worldwide artists. The Downtown Arts Collective acts as a creative resource for artists and is an open studio space for artists to express their creativity onto a blank canvas. The gallery has held twelve exhibitions since its opening in 2019, with artists all bringing their own perspectives to photography and contemporary art. The Collective also offers workshops for different mediums, like digital photography, and is open to all that are interested.
WHERE: 643 Lexington Ave, Orlando, FL 32801 | WHO: 407-454-7926
2 | Redefined Art Gallery | Looking for art with more of a contemporary, urban feel? The Refined Art Gallery is an independent Orlando-based art gallery that highlights urban, emerging artist, contemporary, and street art. Established in 2009, art curators Peter Van Flores, Steve Parker, and Mauricio Murillo have carefully created an aesthetic that feels like a walk down the streets of New York City, Chicago, and every urban landscape your mind can think of. While Orlando may not always be known for its bustling downtown, the Redefined Art Gallery enhances the urban delight the City Beautiful may not be known for but will be remembered for once you experience it for yourself.
WHERE: 39 S Magnolia Ave, Orlando, FL 32801 | WHO: 407-648-7060
3 | Ocean Blue Galleries | With over 50 years of experience in the art world, the Ocean Blue Galleries' goal is to present scenic and intriguing art pieces that will enhance art lovers' living and office space. Representing local and global artists alike, gallery viewers can expect to find calming ocean seascapes to authentic Dr. Seuss art collections. So, whether you're just browsing to pass time before the theme parks or looking for the next statement piece for your home, the art at the Ocean Blue Galleries is sure to grab your attention!
WHERE: 202 N Park Ave, Winter Park, FL 32789 | WHO: 321-295-7317
4 | CityArts | Showcasing nine galleries, from the Young Dreamers Gallery to the Theamers and Dreamers Gallery, you can see why CityArts is the flagship venue of Orlando's Downtown Arts District. On every third Thursday of the month, the venue hosts a Gallery Hop where art seekers and appreciators can enjoy the art exhibited in the multiple galleries while celebrating music and other businesses nearby. CityArts is a non-profit organization that has been representing Orlando's emerging artists for over 20 years and is an inspiring experience you won't want to miss out on!
WHERE: 39 S Magnolia Ave, Orlando, FL 32801 | WHO: 407-648-7060
5 | Grand Bohemian Gallery | Where curiosity beckons, the Grand Bohemian Gallery is a place to wander and let your mind drift into bliss among curated art and sculptures. Every piece in the gallery is guaranteed to have a story behind it that will leave you happily in bewilderment. Seeking an authentic art experience during your visit to Orlando? Grand Bohemian Gallery is the place to let your imagination run free.
WHERE: 325 S Orange Ave, Orlando, FL 32801 | WHO: 407-581-4801
6 | Snap! Orlando | At Snap! Orlando, the art of photography is not lost, but celebrated! Known as one of Orlando's leading contemporary galleries, the organization promotes the admiration for new media art, including film and digital photography. Curated by Patrick and Holly Kahn, Snap! Orlando exhibits the world seen captured through the artist's lens. From captivating photographs of the City Beautiful to portraits of the unforeseen, the gallery will leave you wondering if everything is what meets the eye.
WHERE: 420 E Church St, Orlando, FL 32801
7 | Orlando Museum of Art | Wanting to take the kids to a museum? Founded in 1924, the Orlando Museum of Art is the perfect cumulation of art exhibits for every art lover, education programs, and opportunities to connect with others through the power of art. Created with the purpose to preserve the art culture in Orlando, OMA is a wonderful experience that transports you into a world full of curiosity. Even if it's just a great place with air-conditioning to beat the heat, the Orlando Museum of Art is a fantastic way to spend your time while exploring downtown Orlando.
WHERE: 2416 N Mills Ave, Orlando, FL 32803
8 | The UCF Art Gallery | If you're someone who loves discovering up-and-coming artists' work, the UCF Art Gallery exhibits undergraduate artwork with the intent to encourage discourse from the community to the artists and their instructors. There are always gems to find in student work and when you visit a local college gallery, you're supporting the dreams of young creatives. That's gotta feel good, right?
WHERE: 12400 Aquarius Agora Dr, Orlando, FL 32816 | WHO: 407-823-2676
9 | Baterby's Art Gallery | Have a passion for art? Baterby's Art Gallery lies down the framework for discovering your new favorite art piece from world renown artists, like Picasso, Dali, and Matisse. If your dream is to have a carefully curated collection of authentic pieces from artists like Marc Chagall, then Barterby's just definitely be added to your list of "must sees" during your trip to Orlando.
WHERE: 925 S Semoran Blvd #122, Winter Park, FL 32792 | WHO: 888-682-9995
10 | Albin Polasek Museum & Sculpture Gardens | Celebrating the life of sculptor Albin Polasek, the Albin Polasek Museum & Sculpture Gardens tours the home, gardens, and galleries of the late Czech artist. By telling the story of the artist through the insight of his world and home, museum-goers are greeted with an entirely new experience to viewing art. Don't just see art from the artist's perspective— live it!
WHERE: 633 Osceola Avenue, Winter Park, FL 32789 | WHO: 407-647-6294
Use Our Handy Map to Find Your Way Around!
Last Tips
Now that you've brushed up on your knowledge of the downtown Orlando art gallery scene and the gallery hop has ended, how do you feel? Hopefully, you're already planning your next trip to the City Beautiful!
From the incredible art and local culture to the famous tourist destinations, there is something for everyone in Orlando, FL! Still in need of planning inspiration for your upcoming visit? Check out our Westgate Travel Blog for insider secrets and Orlando hot spots!
If you're looking for a place to stay that's close to the action, Westgate's Orlando resorts are just minutes away!

RELATED ARTICLE: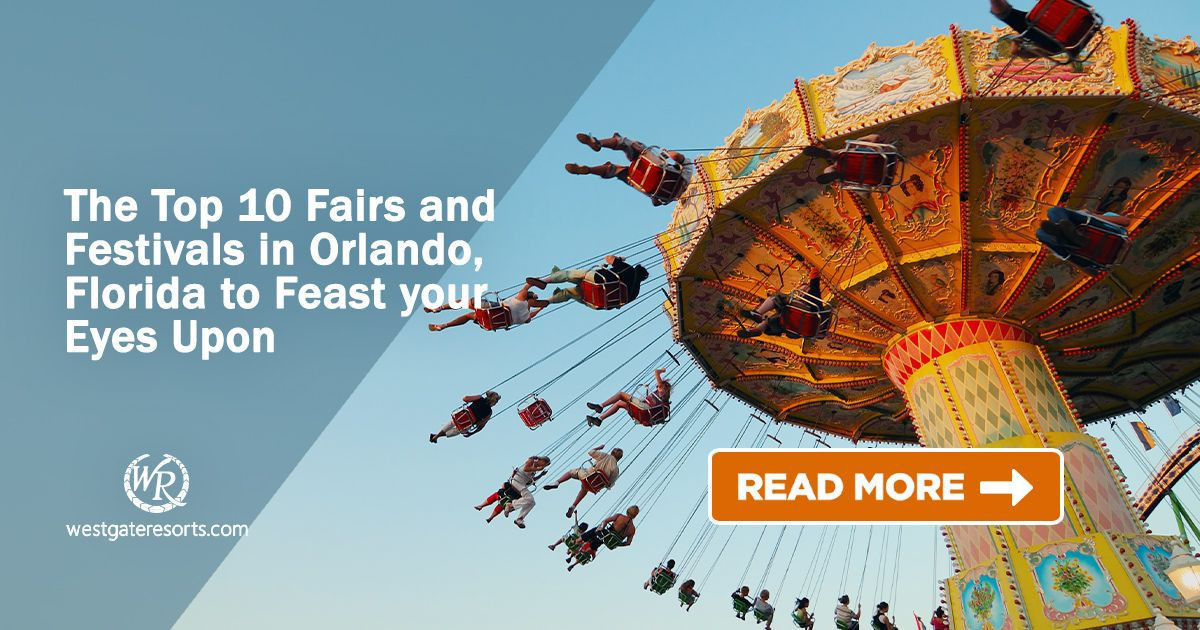 At Westgate Resorts, when you Check-In, there's a LOT to Check-Out! Your Orlando vacation awaits! Explore our Orlando resorts today or talk with a vacation planner at 888-852-2959 or 407-355-2690.
* Westgate Resorts is in no way affiliated with the attractions featured in this article. Items or places listed are current as of the publishing date of this article. Please call or visit the respective website for the most up-to-date offerings and details.
When You Check-in, There's a Lot to Check Out
Sign up for our newsletter and check-in to great offers, secret stuff, and special events.