8 Reasons to Work in Orlando
8 Reasons to Work in Orlando
If you're looking for one of the best places to live and work in the United States, look no further than Orlando, FL! From the countless things to do in Orlando, including the best u pick farms in Florida, to the booming job market, Orlando is famous for being home to some of the world's largest attractions and theme parks, including Walt Disney World, Universal Studios, and SeaWorld. With the influx of tourists and visitors, there are endless opportunities to work in the world of travel and hospitality. In addition, the climate is mild year-round with lots of sunshine, the cost of living is lower than in other major metropolitan areas, and the closest beach is under an hour away. These are just some of the reasons why working in Orlando promises sunny times!
Careers at Westgate Orlando
While Orlando is a destination best known for its theme parks and attractions, there are many additional reasons to enjoy working in the City Beautiful. And while the things to love about Westgate Orlando include flexible careers with incredible benefits, we know enjoying the city you work in makes your career choice 100x more gratifying. With more than 50 golf courses, 300 restaurants, 400 retail stores, and two major universities, Orlando is a hub for professional, personal, educational, and familial growth. Discover the 8 Reasons to Work in Orlando and why 280,832+ residents love to call it home!
1 | Unlimited Career Opportunities | Did you know that Orlando is home to one of the strongest job markets in the country? Offering competitive benefits, like DailyPay and resort discounts and opportunities for growth, job seekers will be pleasantly surprised to discover the various job openings at the best Orlando resorts and hotels. Prominent companies in the hospitality and travel industry, like Westgate Resorts, are always searching for the best talent in the country and make Orlando a city of endless opportunity. With seven Orlando resorts, Westgate Resorts provides luxurious getaways with a sense of home to thousands of families year-round. Whether you're interested in customer service, hospitality and tourism, food and beverage, trade work, or entry-level experience, there are various types of jobs and unlimited career opportunities to be found at Westgate Orlando.
2 | It's Sunny All Year Long | Are you tired of long, dreary winters spent inside at an even grayer cubicle? One of the most popular reasons people flock to Orlando, FL, is the weather—and for a good reason! Living (and working) in Orlando means living in a bustling city in a subtropical climate. The sun shines year-round, and it's never too cold to spend time outside. Centrally located in the state, Orlando is close to Florida's greatest beaches and destinations, making soaking up the sun that much easier. Whether you dream of living moments away from the beach or want to work at a resort with the newest water park in Orlando, there won't be a day where you look up at the sky and don't say, "Here comes the sun!"
3 | You Live Where Others Vacation | Staycations are the absolute best when you work in Orlando! If you've caught the travel bug but don't want to deal with the actual tasks of traveling, including sitting on a plane for eight hours or paying thousands of dollars for lodging, working in one of the world's most traveled to cities has several benefits. Especially if you love hosting family and friends! When you move to Orlando, you'll have no issues getting family members you haven't seen in ages to visit. When you work in Orlando, reconnecting with loved ones and exploring the city together can be a monthly, even weekly, activity!
4 | You Love Trying New Foods | Being located in-between two oceans in a subtropical climate has many perks, including growing and providing the freshest foods you'll ever find! From fresh seafood, citrus, produce, and more, there's more deliciousness to rave about in Orlando than just oranges—but don't get us wrong, those are awesome, too! And since Orlando is a cultural hub to various communities because of its proximity to the Caribbean and Central America, the food is equally diverse and delicious! From authentic Jamaican curries and arroz con pollo to the tastes across the globe at Epcot, you'll never stop finding new restaurants and dishes to try! Plus, downtown Orlando has a prominent Asian community and countless stops for pho, Szechuan, and our personal favorite, all the Boba tea your heart desires!
5 | Helping Others is Second Nature | Do you love helping people who are lost without directions? Or are you always the first to help someone get an item from the top shelf at the store? Careers in the travel and hospitality industry help answer guest and visitor's questions daily! Team members at companies like Westgate Resorts are the reason for all the smiles you'll see while at hotels and resorts. From providing exceptional customer service at check-in to impeccable service standards at the resort restaurants, working in Orlando means interacting with out-of-state guests daily. So, if you love being your family's go-to book of answers or want to make families' vacations unforgettable, your dream job may be waiting for you in Orlando!
6 | Take Advantage of No State Income Tax | If you're looking for a city with low taxes and high income, Florida has no state income tax! And if that's not enough, Orlando has a relatively low sales tax and exempts sales tax entirely on groceries. So, when you move to Orlando, there's not just one, but two, fewer taxes to worry about! When you relocate to Orlando, paying state income taxes will be a long, distant memory, and enjoying the most out of your income will be your present joy!
7 | There's Hospitality & Then There's Southern Hospitality | Do you make friends everywhere you go? Even in line at the grocery store? While there is a drawn-out debate on whether Florida is considered a Southern state, no one can deny that Florida is the definition of Southern hospitality! From your neighbors to your co-workers, even strangers will greet you with a smile and, "How 'ya doin'?" Some will say it's the high dose of Vitamin D. Others say it's being so close to the ocean. One thing we know is there's no shortage of community and connections when you relocate to Orlando!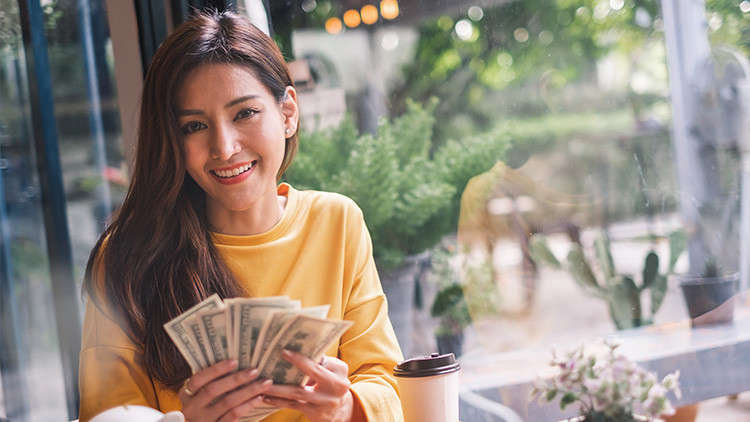 8 | Incredible Florida Resident Discounts | If you're like us, you love a good deal! When you're a Florida resident, a plethora of discounts is available to you! Orlando residents can get discounts on theme park tickets, discounts at attractions like the Orlando Eye, and even some restaurants with a valid Florida identification card. Some travel and hospitality companies, including Westgate Resorts, even offer incredible perks like nightly rental discounts at resorts across the country. When you work in Orlando, you'll pay less and enjoy more!
Last Tips
If you're looking for a fresh start or just want to escape the cold weather for a change of pace, Orlando is the ideal workplace for everyone! With a low cost of living, gorgeous location, plentiful jobs, and endless adventures, our 8 Reasons to Work in Orlando are only a few of the many perks to the City Beautiful! For more reasons to visit or work in Orlando, be sure to check out our Westgate Resorts Travel Blog!

RELATED ARTICLE:
At Westgate Resorts, when you Check-In, there's a LOT to Check-Out! Your Orlando vacation awaits! Explore our Orlando resorts today or talk with a vacation planner at 888-852-2959 or 407-355-2690.
* Westgate Resorts is in no way affiliated with the attractions featured in this article. Items or places listed are current as of the publishing date of this article. Please call or visit the respective website for the most up-to-date offerings and details.
When You Check-in, There's a Lot to Check Out
Sign up for our newsletter and check-in to great offers, secret stuff, and special events.