8 Stress Relief Vacation Tips For Self Renewal
8 Stress Relief Vacation Tips for Self-Renewal
In today's fast pace world, it's easy to become overwhelmed with the hustle and bustle of life. Demands from work, family and the myriad of responsibilities each day can be challenging, and if left unchecked, lead to exhaustion, burn-out and the need for self-renewal. Countless studies have long cited a laundry list of benefits that vacations offer, like cardiovascular health, decreased depression, stress relief, and improved productivity – so if you've decided to get away from the daily grind to treat yourself to a holiday, you have taken a big step in the right direction!
Here are 8 stress relief vacation tips to help you get the most out of your escape.
Determine your Vacation Goals | Research shows that the happiest part of a vacation is the planning stage when anticipation begins to build, and plans start to take shape. To kick off this phase, ask yourself: Why are you taking a vacation? What do you want to get out of your vacation? Who are you taking with you? What is your vacation personality? These answers will steer you into identifying your ideal vacation spot, excursions, activities that interest you, and pin point the right tone and tempo you need for your vacation and ultimate stress relief. At the end of your contemplation, all roads may lead to a beach getaway with long lazy days along the shoreline, or hot spots with a vibrant nightlife to dance away the stress. Perhaps your ideal relaxing activity is hiking, skiing or other high intensity activities to boost your endorphins, or maybe it's soaking at a spa to melt away tension or anxiety – whatever the answer, at the end of your reflection, you should have a clear picture of the why, what matters, and what's most important for your stress relief escape to be a success. If you are traveling with a companion, he or she may or may not share these interests, so knowing ahead of time will allow you to make appropriate decisions. Be sure to have this discussion during the planning phase, so you will both be on the same page prior to the vacation.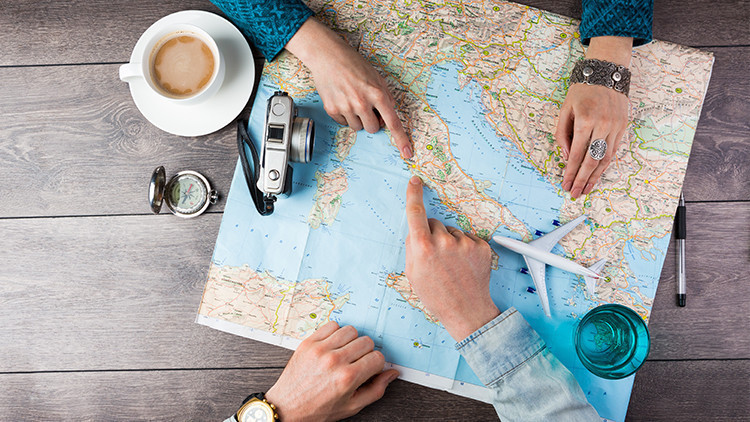 Vacation Location | With the goals decided, take some time to determine your vacation location! Is your ideal spot in a neighboring city, quaint town or rural destination? Is it a beach getaway, mountain retreat with dramatic views or hot spot with round-the-clock action? Is your wonderland located in a different country filled with culture and history, an island with a laid-back tempo or an exotic destination with unique wonders that exist nowhere else? Or is it a more local excursion to your favorite staycation hotel? Whatever your vacation personality, plan on finding the perfect spot that will provide the ultimate Zen and stress relief you need.
Set Up A Budget | A vacation that starts with worry and regret is counterproductive, so plan wisely to enjoy the fruits of your labor without reservation and fret. Whether you choose a modest getaway for the frugal traveler, or a more extravagant vacation in an exotic destination, be sure to set a realistic budget that you can afford. Ideally, you should pay for your getaway and activities with saved funds from savvy planning instead of credit cards to avoid returning to debt that will cause the stress your vacation was meant to quell.
Depending on your destination, determine the most practical and economically feasible accommodation for your circumstance. Whether you stay at a hotel, resort, hostel, Airbnb or pay for other lodging, shop around and research accommodation details for the best fit. Some places come with complimentary breakfast included with the stay while others may be all inclusive with meals. If your lodging does not offer food, be sure to get recommendations and research area restaurants for the best selection and savings.
Do the same for transportation - whether air, boat, train, bus or walking, research each option to determine the most practical and economically feasible choice. Does your lodging provide an airport or area shuttle? Will you rely on taxis or the train to get around? Will your accommodation be close enough to attractions to sightsee on foot? Account for hidden costs that should be considered in your budget. If possible, plan your excursions ahead of time for the best savings! In some cases, you may save dollars by booking tickets online, bundling packages, spotting sales at the right time, or making reservations early. These will go a long way in leaving money in your pocket!
Plan An Itinerary | With your budget completed, your next step should be to create an itinerary. One of the greatest benefits of having this plan is the day-to-day predictability it offers. If you are looking for a vacation to ease your stress, an itinerary will play an important part in achieving your bliss. Depending on the level of detail, it should also save you time and provide peace of mind from knowing that you have done the leg work and added your picks of places that interest you. You've accounted for the costs involved and have a concrete plan each step of the way. The only thing left is to enjoy a stress-free vacation!
Rest and Relaxation | If the purpose of your vacation is to seek rest and relaxation, keep your schedule of activities flexible and at a manageable pace. If you are looking for a stress buster, an overpacked schedule will be counterproductive. Instead, build enough downtime into your itinerary with the right balance between rest and exploration to ensure that you do not get overwhelmed. Be sure to keep hydrated, stay on top of meals, and get enough sleep for adequate rest. Most importantly, make choices that will provide the rest and relaxation your vacation is supposed to bring!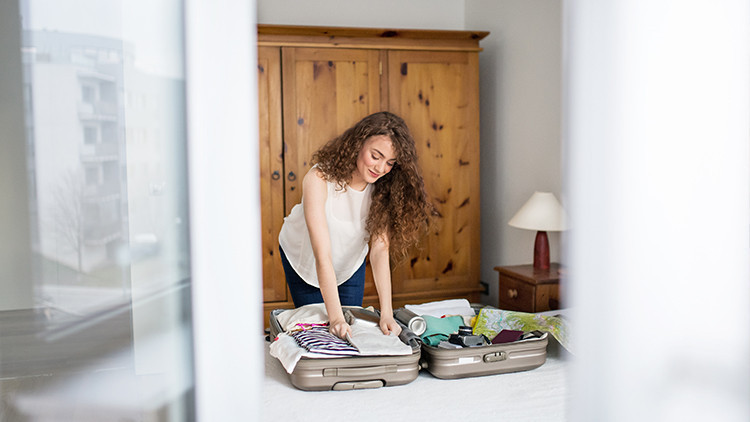 Dress Accordingly | It's always a good idea to check the weather while preparing for your vacation. Not only will this help with planning your Things to Do list, but depending on the conditions, you'll be prepared and have an appropriate wardrobe on hand. There is no point in packing tank-tops for 40F (4.44C) weather or sandals during non-stop rain, so knowing about the conditions and temperature ahead of time will help you avoid having to purchase new attire or suffering discomfort instead of having fun.
Health and Safety | Ensuring that the necessary provisions to safeguard your health and safety are in place during your getaway will go a long way in alleviating stress. If medication is necessary, have a full stock or emergency prescription on hand. If you have a medical condition that requires special accommodation, make necessary provisions to ensure that your needs can be met during your vacation. For example, if daily dialysis, breathing treatments, or some other kind of therapy is needed, be sure to check your vacation destination for the right services. This will be important in averting emergencies and providing peace of mind from knowing that a plan is in place and all you need to do is focus on enjoying your vacation away.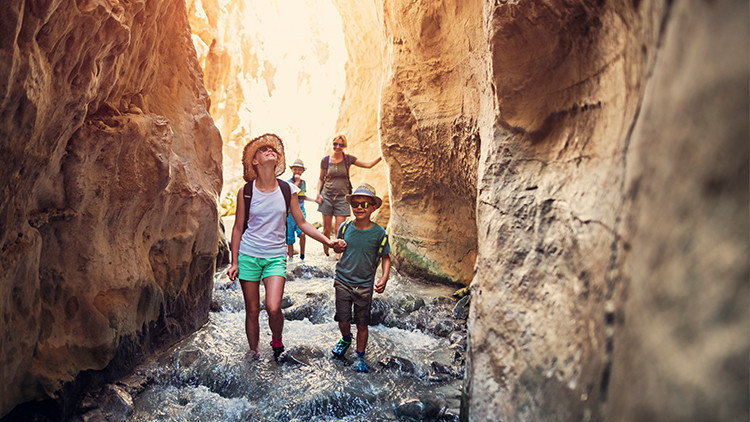 Open Mind | Having a positive outlook about your vacation adventures will play a big part in your openness to the new experiences waiting around every corner. If your vacation personality allows you to instinctively embrace new experiences, this will go a long way in distracting you from the issues that triggered your stress and help you create new memories that will keep you inspired even after your time away ends. Vacations are a great way to check the boxes off your bucket list, try new things and make exciting memories that will make you smile for years to come, and fuel stories to share with others. To get the most out of your adventures, try new foods you have never experienced, take pictures of sights most people only dream of or see once in a life time, savor a different culture you have only read about, soak up the history and wanders of the world – experience life beyond the routine day-to-day. At the end of it all, your experiences will help you grow as a person and become a memory you'll always cherish!
Final Thoughts On Stress-Free Vacations
On the other hand, if you cringe at the thought of new experiences that make you wander out of your comfort zone, a predictable schedule with familiar experiences will keep you more at ease and preempt any stress. Bottom line - don't sweat the small stuff! Your getaway is meant to be an escape from everyday stressors. If you stay focused on the reason you are taking the vacation, you will be more motivated to open your mind to whatever experiences and new adventures come your way.
"Once a Year, go someplace you've never been before." -- Dalai Lama
Happy Travels!
At Westgate Resorts, when you Check-In, there's a LOT to Check-Out! Your vacation awaits. Start planning your next vacation today or talk with a vacation planner at 888-852-2959 or 407-355-2690.
RELATED ARTICLE:
Other tagged pages of interest: things to do in Park City Utah, things to do in NYC, things to do in Cocoa Beach, things to do in Myrtle Beach, non touristy things to do in the smoky mountains, south florida day trips, resort hotels, staycations
When You Check-in, There's a Lot to Check Out
Sign up for our newsletter and check-in to great offers, secret stuff, and special events.