10 Things to do in Lake Wales Florida for a 'Wale' of a Good Time!
10 Reasons to Visit Lake Wales FL
Practically smack-dab in the center of the state, Lake Wales is quintessential Florida, full of small town charm and the natural landscape that only comes from being away from the coast and right in the heart of old Florida! Here, you'll find rolling hills, crystal clear lakes, and plenty of sun. Lake Wales is small but mighty and offers plenty of unique experiences for visitors to the area, including spending a night or two in an old-fashioned Conestoga wagon and some of the best rv camping in Florida.


1 | Rock out at the Nashville Singer-Songwriter Concert Series | After spending the day in Lake Wales, make your way over to Westgate River Ranch Resort & Rodeo for a night of intimate performances from some of the hottest musical acts out of Nashville! These small-town-feel performances pack a big punch and will have you singing, dancing, and grooving the night away. Coming up on March 17 at 7:30p.m., join dynamic country duo Chad Bearden & Rufio Hooks for an evening you won't soon forget. You'll have a front row seat to their songwriting process and their journey as artists. The good times will be plentiful and the drinks will be flowing all night long – mark your calendars, you don't want to miss this!
2 | Spend the day at Bok Tower Gardens | Located in north Lake Wales, this 250-acre garden provides a stunning setting to enjoy a tranquil Florida day outdoors. The expansive gardens feature over 216 species of birds and other native critters to keep an eye out for. Pack a picnic and sit in the grass for a few hours, making sure to remember to look up in awe at the 205-foot art deco and neo-Gothic singing tower carillon.
3 | Experience Spook Hill | On your Lake Wales adventure, make a quick detour to experience the mystery of Spook Hill. Spook Hill is what is more commonly known as a gravity hill – an optical illusion giving the sensation that your car is rolling uphill! Just pull your car up to the marked white line and put it in neutral. You'll be amazed as your car appears to roll up, instead of back. Spooky, kooky, family-friendly entertainment – and you never even have to get out of your car!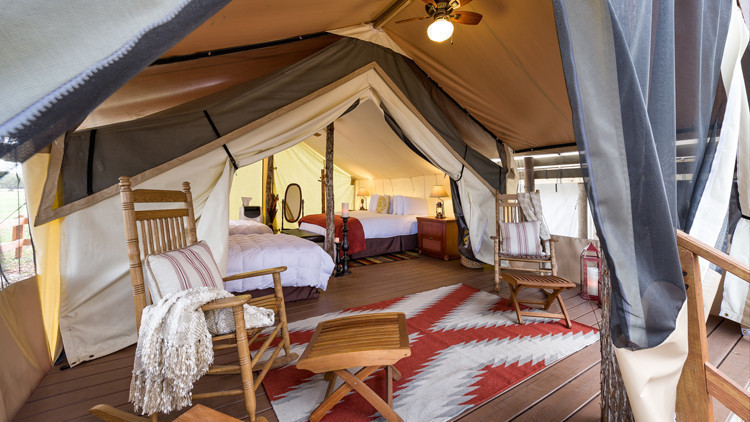 4 | Go Glamping | Located just outside of Lake Wales, Westgate River Ranch Resort & Rodeo is one of the last untouched pieces of Florida wilderness, an authentic dude ranch offering up good eats, fun activities, and the best luxury glamping accommodations in the state. If you're looking for a one-of-a-kind experience offering the perfect blend of rustic outdoor activities fused with luxury – look no further. Sleep under the stars in a Luxe Teepee, where you can nap in a hammock under a bed of shady oak trees before heading inside to bathe in your clawfoot tub! Sip wine by the fireplace (or fire pit) before hitting the hay in a king-sized bed. It truly is the best of both worlds. They also offer the chance to sleep in your own Luxe Conestoga Wagon or Deluxe Glamping Tent – perfect options for a weekend getaway or ranch family reunion!
5 | Pay a visit to the Lake Wales History Museum | Learn all about Lake Wales' vibrant past at the Lake Wales History Museum, open Wednesday – Sunday from 10 a.m. to 5 p.m. While the building itself, an old train station from the 1920s, is on the National Register of Historic Places, the many artifacts, photographs, and documents inside the museum showcase hundreds of years of history. They even have a few rotating exhibits so that you'll always have the opportunity t see something new when you drop in.
6 | Take a tour of Pinewood Estate | Nestled within Bok Tower Gardens, Pinewood Estate is a 12,900 square foot, 20-room Mediterranean-style mansion built in the 1930s for steel-tycoon Charles Austin Buck. A lover of nature, Buck wanted his home perfectly positioned within the garden for his enjoyment. Inspired by Latin America, throughout the home and on the large patio you'll find Spanish ties, carved doors and woodwork, and intricate wrought iron.
7 | Go on a wild Airboat Ride | Grab a pair of headphones and get ready to experience the wind in your hair and the beauty of the Kissimmee River. Take a 40-minute, high-speed airboat ride with the experts at Westgate River Ranch Resort & Rodeo, keeping your eyes peeled the entire time for wildlife like alligators, turtles, eagles, cattle and much more.
8 | Sip some orange juice at the Florida's Natural Visitor's Center | If your family has ever shocked you at the speed with which they can down a carton of Florida's Natural orange juice at breakfast on Sunday morning, you're gonna wanna make a quick stop at the Florida's Natural Grove House Visitor's Center. Just steps away from their vast rows of orange groves, the Visitor's Center has displays to teach you all about the OJ giant – from their humble beginnings to now. Plus, all visitors can enjoy a variety of refreshing juice samples!
9 | Cruise down the Kissimmee River | Slow things down on the Kissimmee River with a scenic river cruise on the Kissimmee River Queen – a 40-foot pontoon boat at Westgate River Ranch Resort & Rodeo. Enjoy the great outdoors and reconnect with friends and loved ones as you glide along the peaceful waters, keeping a watchful eye for Florida wildlife lurking within the weeds and sunbathing along the river bank.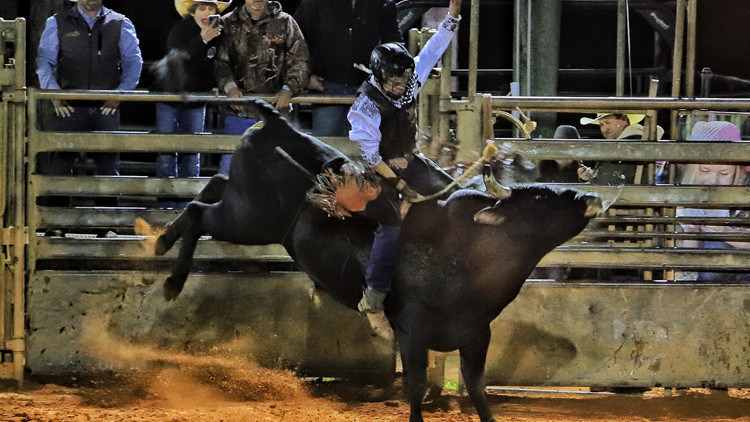 10 | Watch expert bull riders at the Westgate Rodeo | Every Saturday night, Westgate River Ranch's rodeo arena is rocking with adrenaline, thrills, and patriotism! Watch in amazement as expert athletes compete and fight to hold onto a wild, bucking bull. Competitions include trick riding, barrel racing, bull riding and more. No need to stress over what to wear to a rodeo – just show up ready to hoot and holler!
Lake Wales is a great little city with tons of history! Located in Polk County, Lake Wales is just about an hour away from the Walt Disney World Resort area in Orlando and just a 45-minute drive from Lakeland. With lots of things to do, it's the perfect destination for your next day trip. Check out our Westgate Resorts Travel Blog for more Florida travel tips and must-dos!

RELATED ARTICLE:
At Westgate Resorts, when you Check-In, there's a LOT to Check-Out! Your Orlando vacation awaits! Explore our Orlando resorts today or talk with a vacation planner at 888-852-2959 or 407-355-2690.
* Westgate Resorts is in no way affiliated with the attractions featured in this article. Items or places listed are current as of the publishing date of this article. Please call or visit the respective website for the most up-to-date offerings and details.
When You Check-in, There's a Lot to Check Out
Sign up for our newsletter and check-in to great offers, secret stuff, and special events.