10 Great Guest Ranch Family Reunion Ideas!
10 Great Guest Ranch Family Reunion Ideas!
Planning a family reunion in Orlando has never been so much fun! Discover your ideal family reunion destination with countless things to do for the entire family at Westgate River Ranch Resort & Rodeo! Whether you plan on hitting the hay in Orlando or you need some inspiration on all the fun things to do in Orlando, we guarantee you'll have everlasting memories as an entire family with our list of incredible family reunion ideas!
Family Reunion
No matter how large or small your family is, you're sure to have a few things in common. Whether it's food, activities, or special moments, there are tons of family reunion ideas that'll bring your family together and make planning a family reunion as easy as your grandma's favorite pie. A family reunion is one of the only occasions the entire family can come together and create remarkable memories as a group. Here are ten great ideas for a family reunion at River Ranch to get you started on planning your Orlando family reunion!
1 | Nashville Singer Songwriter Series at Westgate River Ranch Resort & Rodeo | What do you get when you mix a unique live music experience, a glamping experience, and the best outdoor activities near Orlando? You get the Nashville Singer Songwriter Series at Westgate River Ranch Resort & Rodeo, the only 'Guitar pull' in Florida. This intimate series features current and upcoming country-music stars from the country's music capital, Nashville, TN. The artists showcase their songs in a live concert setting, followed by an informal meet-and-greet session with guests. Honky-tonk your way to fun times with the entire family at the Nashville Singer Songwriter Series.
Fun Fact: According to Villanova, a guitar-pull is a southern tradition where a small group of musicians sit around and take turns playing songs on a guitar. The "pull" part comes from the assumption that there was only one guitar among the group, so one may have to "pull" it away from another in order to get a turn.
2 | The Westgate Rodeo | Are you looking for a family reunion location that will leave everyone on the edge of their seats? One of the most popular things to do at River Ranch is the Saturday Night Rodeo! The heart-racing, adrenaline-pumping rodeo is a long-time tradition at the ranch and a night of unbeatable adventure for adults and children. There's no shortage of excitement at the Westgate Rodeo - from bull-riding to barrel racing, there's no end to the fun!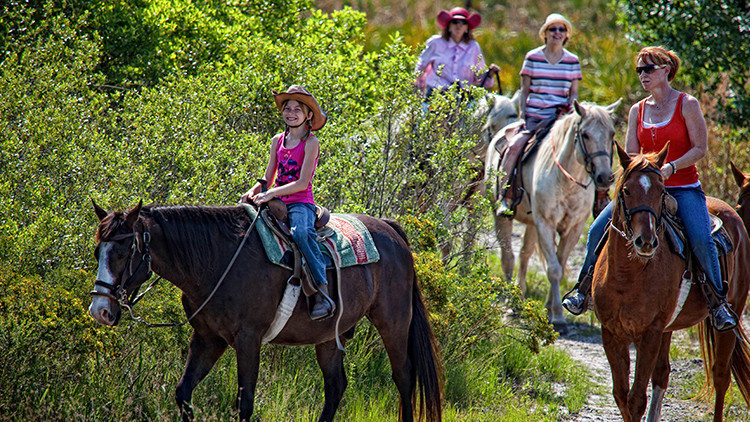 3 | Horseback Riding | Saddle up for a 45-minute horseback ride around the Westgate River Ranch Resort & Rodeo, located just outside of Orlando, Florida. Horseback riding is an excellent activity for the whole family because it's fun and relaxing. If you're looking for a fun family reunion idea while taking in the fresh Florida air, why horseback riding may be exactly what you're looking for!
4 | RV Camping | Want to spend your family reunion nights with the stars? Get closer to nature than ever before with RV Camping at Westgate River Ranch! From grass RV sites to available water, electric, and dump station access, you'll have everything you need to make your family reunion as comfortable as possible. Nearby are the Trap & Skeet shooting range, Saloon, and Rodeo arena, so there's plenty of activity just outside your door! With firewood and charcoal in our General Store, RV camping offers a balance of comfort and ruggedness for the entire family to enjoy.
5 | Gator Hunting | Hunting with a top-notch hunting guide in Florida is a unique experience that provides you with the thrill of a lifetime and a family reunion no one will forget. There's nothing like the excitement and natural fulfillment of an alligator hunt in Florida! With over years of hunting experience and numerous trophy animals on their wall, Trophy Hammock Outfitters has built a reputation for providing fun, educational and safe experiences for visitors from across the world! Explore your surrounding area on foot while being guided by an experienced guide who will share their knowledge about wildlife and even point you to the best places to hunt wild boar in Florida.
6 | Airboat Rides | Every family reunion vacation in Orlando should include a visit to the beautiful and pristine Kissimmee River. But sometimes, you need something more than a quick day trip driving past the water. Doesn't driving ON the water sound like so much more fun? That's why Airboat Rides at Westgate River Ranch is an excellent idea for all reunions, no matter the season! Experienced guides will take you on a tour of the scenic river, explaining its fascinating history and pointing out some of the fantastic wildlife Florida has to offer. The entire family will be able to enjoy nature's wonders, including alligators, turtles, bald eagles, hawks, snail kites, or other rare birds along the way!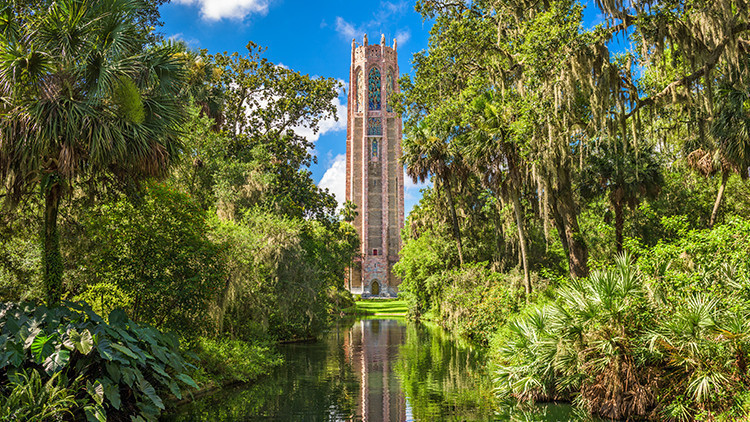 7 | Bok Tower Gardens | Bok Tower Gardens offers a world of beauty and adventure for all who visit! Bok Tower Gardens has something for everyone, from 50 acres of Olmsted gardens to a 20-room Pinewood Estate Mediterranean-style mansion and 2.5-acre children's garden. With more than 23 million visitors since 1929, the Gardens have become a Florida treasure. The Florida paradise even has Customized Group Tour Options perfect for family reunions, including customized packages fit for groups of 20 or more offering reduced rates, free parking, catering, dining options, meeting spaces, pre-scheduled guided walks, and admission to Pinewood Estate.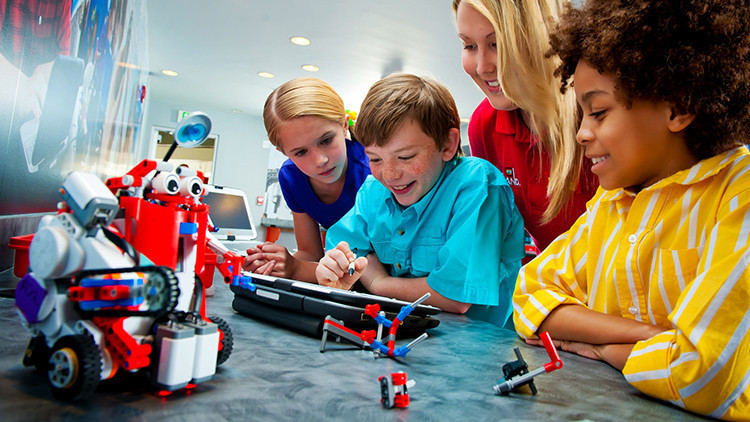 8 | Legoland | If you're looking for a fun, interactive way to spend time with your family, Legoland is the perfect place for a family reunion. You can have a great time playing with rides and attractions or creating your own masterpieces in the art studios. The Legoland Florida Theme Park & Water Park is the perfect destination for any family reunion looking to re-energize and release their imagination with rides like The Dragon, The Great LEGO Race, Coastersaurus, and Flying School to interactive adventures including LEGO® NINJAGO® The Ride, Lost Kingdom Adventure, and Kid Power Towers.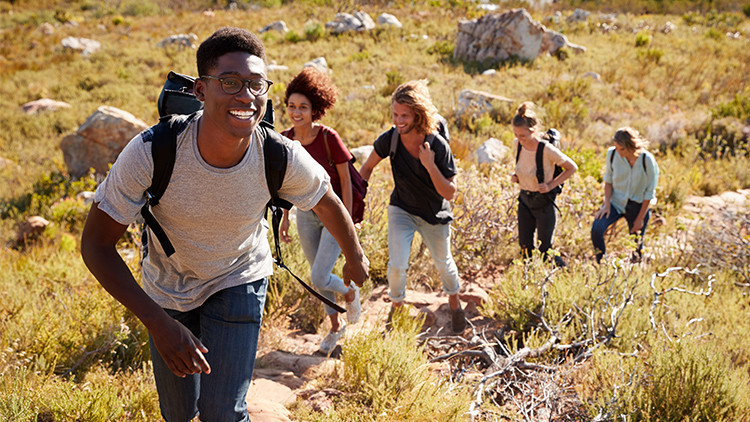 9 | Lake Kissimmee State Park | Looking for a way to enjoy the Florida outdoors with the entire family? Lake Kissimmee State Park is an oasis within Florida's wetlands. The park is nestled between the Kissimmee River on the east and Lake Kissimmee on the west, making it a great getaway for fishing, boating, canoeing, hiking swimming, and bird watching. It also offers visitors a chance to explore the natural beauty of a diverse ecosystem with countless species of plants and animals. This spot is perfect for reunions of all sizes. With a picnic area offering plenty of space, three small pavilions that hold 20 to 25 people, and one large pavilion that holds 100 people complete with electric set-up, you're sure to find the park perfect for your big reunion!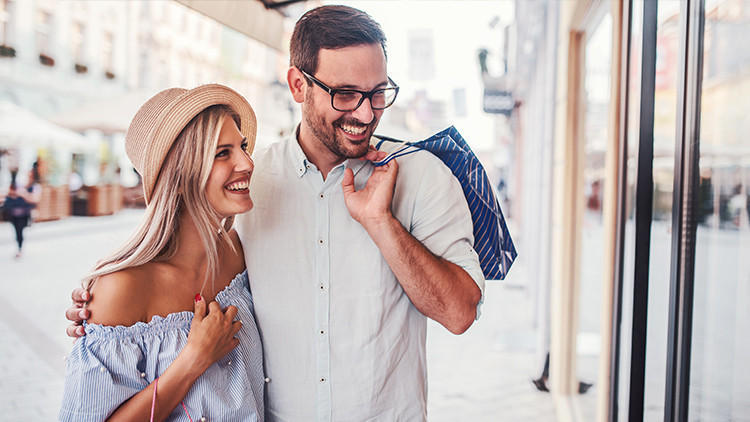 10 | Lake Wales Main Street | Have you ever seen a city inside a garden? Take a stroll down history with the entire family at Lake Wales Main Street! One of Florida's first Main Street programs, Downtown Lake Wales is a historical site featuring charming shops, art galleries, museums, restaurants, and live music on certain nights of the week. Providing the historical charm and exciting gems just waiting to be discovered, every member of your family reunion will find something to enjoy while strolling down Lake Wales Main Street.
More Family Reunion Food Ideas & Activities at Westgate River Ranch
Private Catering—If your family reunion requires a feast, then Westgate River Ranch has got you covered! Enjoy finger-lickin' BBQ from Westgate Smokehouse Grill, including ribs, burgers, sides, and more!

Escape Room—The Old West is a dangerous place, and the Marshall knows just where to find those sneaky cattle-rustlers. Escape with your family into the Old West and take on a new adventure! You'll be transported to 1881 and meet historical characters as you search for clues to solve themed puzzles and riddles in just 60 minutes.

Private Hayride—The entire family will have a blast riding around the ranch and along the Kissimmee River on a 45-minute Private Hayride! On an old-fashioned tractor, you'll see all sorts of wildlife, including alligators, cows, bulls, hawks, white-tailed deer, wading birds, and more, along 7,000 acres of open Florida nature!

Luxe Glamping—Experience the great outdoors in a completely unique way with the many luxury glamping accommodations offered at Westgate River Ranch! From Luxe Teepees to Luxe Conestoga Wagons, camping with the entire family has never been so much fun!

Amazing Race Scavenger Hunt—Let's get this family reunion started! The Amazing Race Scavenger Hunt is a fun-filled, action-packed, and personalized scavenger hunt that offers you the chance to run through 1,700 acres of natural terrain with your loved ones. Each team will have an hour to complete their course and find their next clue in order to be the first team to complete the hunt. You'll have plenty of time for hiking, exploring, or simply enjoying the outdoors if competitions aren't your thing.

Private Line Dancing Lessons—Have you been searching for an interactive family reunion idea that includes dancing? Private Line Dancing Lessons are a fun and entertaining way for your family to kick up their boots, boot scoot, and boogie. With one hour of dancing lessons available from private instructors, our private dance lessons will help improve relationships, as well as creativity and energy.
With these 10 Great Guest Ranch Family Reunion Ideas, planning a family reunion near Orlando doesn't have to be complicated. Hey, it can even be fun and exciting! Westgate River Ranch caters to all of your family reunion needs, including a variety of campsites and cabins, activities, and nearby attractions that would be perfect for the whole family. So, if you're looking for a hotel or place to stay in Lake Wales as a great home base for all these activities, then look no further than Westgate River Ranch Resort & Rodeo!
Check out our Westgate Resorts Travel Blog for even more inspiration on how to make your family reunion the best ever!

RELATED ARTICLE:
At Westgate Resorts, when you Check-In, there's a LOT to Check-Out! Your Orlando vacation awaits! Explore our Orlando resorts today or talk with a vacation planner at 888-852-2959 or 407-355-2690.
* Westgate Resorts is in no way affiliated with the attractions featured in this article. Items or places listed are current as of the publishing date of this article. Please call or visit the respective website for the most up-to-date offerings and details.
When You Check-in, There's a Lot to Check Out
Sign up for our newsletter and check-in to great offers, secret stuff, and special events.