Jim Gissy, David Siegel Purchase Iconic Hog's Breath Saloon in Key West, Florida
Jul 21, 2023
KEY WEST, Fla. – July 21, 2023 – David Siegel, president and CEO of Westgate Resorts, and longtime business associate Jim Gissy, have purchased the iconic Hog's Breath Saloon in Key West, Florida. Initially established in Ft. Walton Beach, Fla., in 1976, as the brainchild of Jerry Dorminy, it relocated to Key West in 1988, quickly becoming the most popular bar on Duval Street.
The Hog's Breath Saloon, nestled in the heart of Key West's vibrant Duval Street, has been a beloved establishment since its inception in 1976. Known for its lively atmosphere, live music, and signature cocktails, the establishment has become a must-visit destination for locals and tourists alike. David Siegel and Jim Gissy recognize the unique cultural significance of the venue and are committed to preserving its authentic spirit while enhancing the overall guest experience.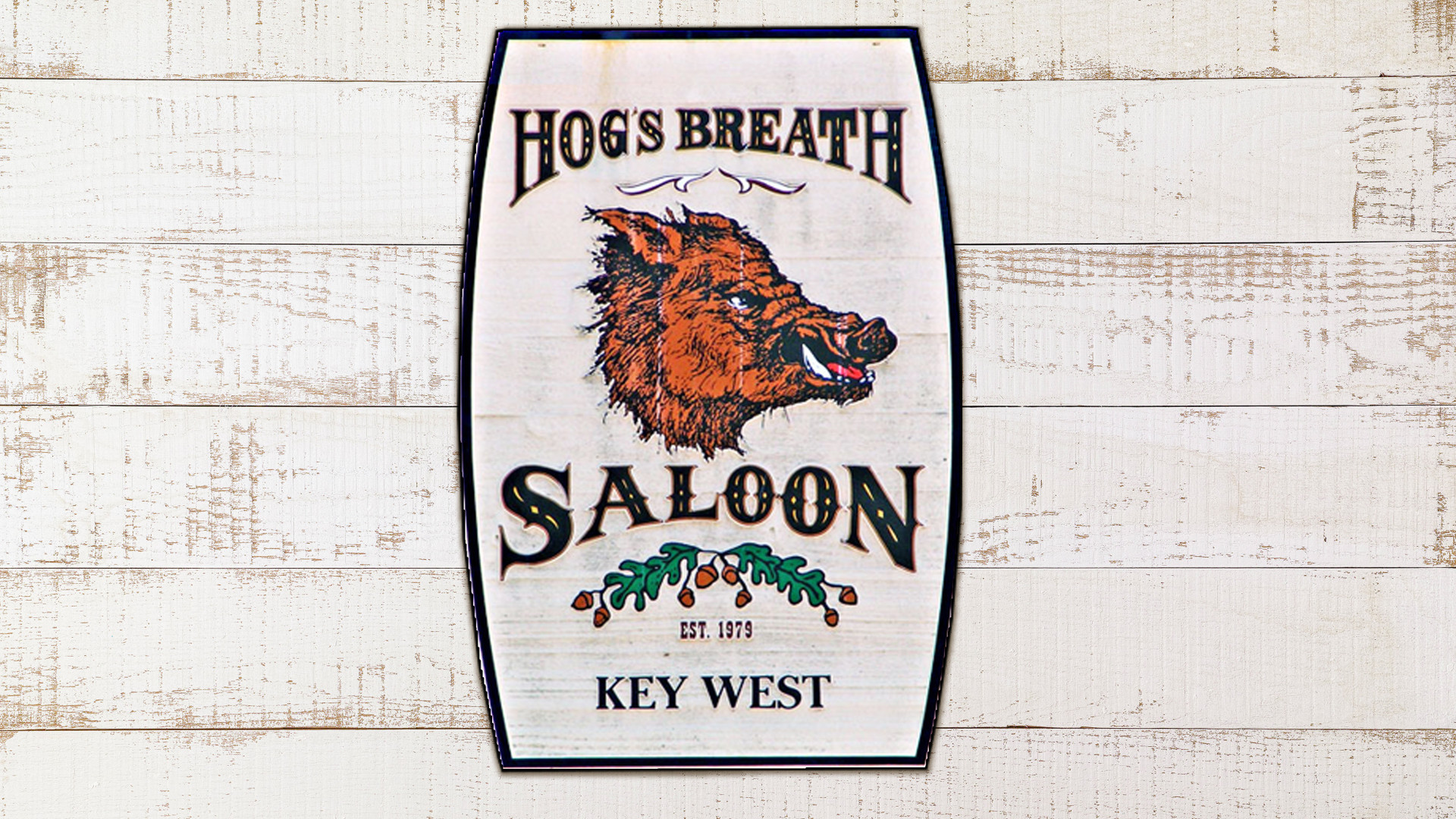 Sherry Dorminy, Owner of Hog's Breath Saloon, stated, "I am honored that Mr. Gissy & Mr. Siegel will continue the tradition of Hog's Breath in Key West for many years. My late husband would be proud. After 47 years, it's time to pass the torch. I am so grateful to the staff, especially my twin sister Sheryl, for making Hog's Breath the beloved institution it is today!"
Jim Gissy was equally excited, stating, "We are honored to continue the long tradition of Hog's Breath Saloon as a staple of the Key West area. This iconic establishment holds a special place in the hearts of many, and we are dedicated to preserving its unique charm and authenticity. We are committed to ensuring that Hog's Breath Saloon remains a vibrant hub of entertainment and enjoyment for years to come."
The future is bright for Hog's Breath Saloon and the Hog's Breath brand, with expansion plans and discussions already underway.
ABOUT HOG'S BREATH SALOON KEY WEST
The Original Hog's Breath Saloon was established in Ft. Walton Beach, FL, in 1976. It was the brainchild of Jerry Dorminy, a Birmingham, Alabama expatriate who left the mountains for the sun and fun of the gulf coast of Florida. The first order of business was to organize a watering hole where he and his friends could hang out at night after a full day of sailing or fishing. It immediately became the place where all the local watermen and women partied long after dark and on weekends. Since the military had large training installations in the area, it didn't take long for them to discover "The Breath" too. The logo was worked up with a local screen printer and the saying, "Hog's breath is better than no breath at all" is a modified version of a saying Jerry's grandmother used to say, "Bad breath is better than no breath at all." The rest is history.
In 1988, Jerry decided to look for another location known for its watersports and fishing. Key West was a natural. Not only was the fishing and diving good, the nightlife fit right into the program. Since then, it's become the most popular locals bar on Duval Street. It is also a big hit with tourists looking to blend in with a Key West flair. The raw bar features local seafood, and the grill takes care of everyone else's taste. No one leaves town without a Hog's Breath T-shirt.
Once the Key West Saloon was up and running, it was time to look again.
Jerry has recently been accused of creating an international cult of Hog Heads (a kind of Yuppie Dead Head), and he is somehow subliminally converting everyone who comes within range of a Hog's Breath location to take a shirt home and spread the word. All charges however, up to this point, are totally unsubstantiated and a matter of pure speculation. Jerry's off looking for new locations. He doesn't know where yet, but we have a feeling it will be near the water and where people consider drinking a sport! Visit us on Facebook and Instagram.
###
Media Contact:
Jessica Vaughn, VP of public relations
The Zimmerman Company
jvaughn@zimmerman.com