Unmasking the Next Chapter: Westgate Resorts Introduces New Thrills to Haunting of River Ranch
Aug 15, 2023
RIVER RANCH, Fla. – Aug. 15, 2023 – Westgate Resorts is back with bone-chilling excitement, proudly unveiling the second chapter of the annual Haunting of River Ranch at Westgate Resorts River Ranch & Rodeo! On select nights from Sept. 29 – Nov. 4, 2023, guests of Westgate River Ranch and the public are invited to immerse themselves in The Haunting of River Ranch. This year's event features the Cowboy Adventure Park, a haunted hayride and an all-new haunted house, intertwined with a captivating original narrative:
"The mysterious legend of KICCO the clown has been passed down by generations of families. The story goes that a devious clown, a drifter painted as an outsider, was maimed by a bull while performing as a rodeo clown. Thrown into the woods and left to face an untimely and unfortunate fate, a mystical voodoo witch encountered KICCO and brought him back to life. While many years have passed, legend says his enraged spirit haunts the cryptic grounds surrounding River Ranch, and his terrifying presence will frighten away anyone who dares to enter his delightfully scary domain."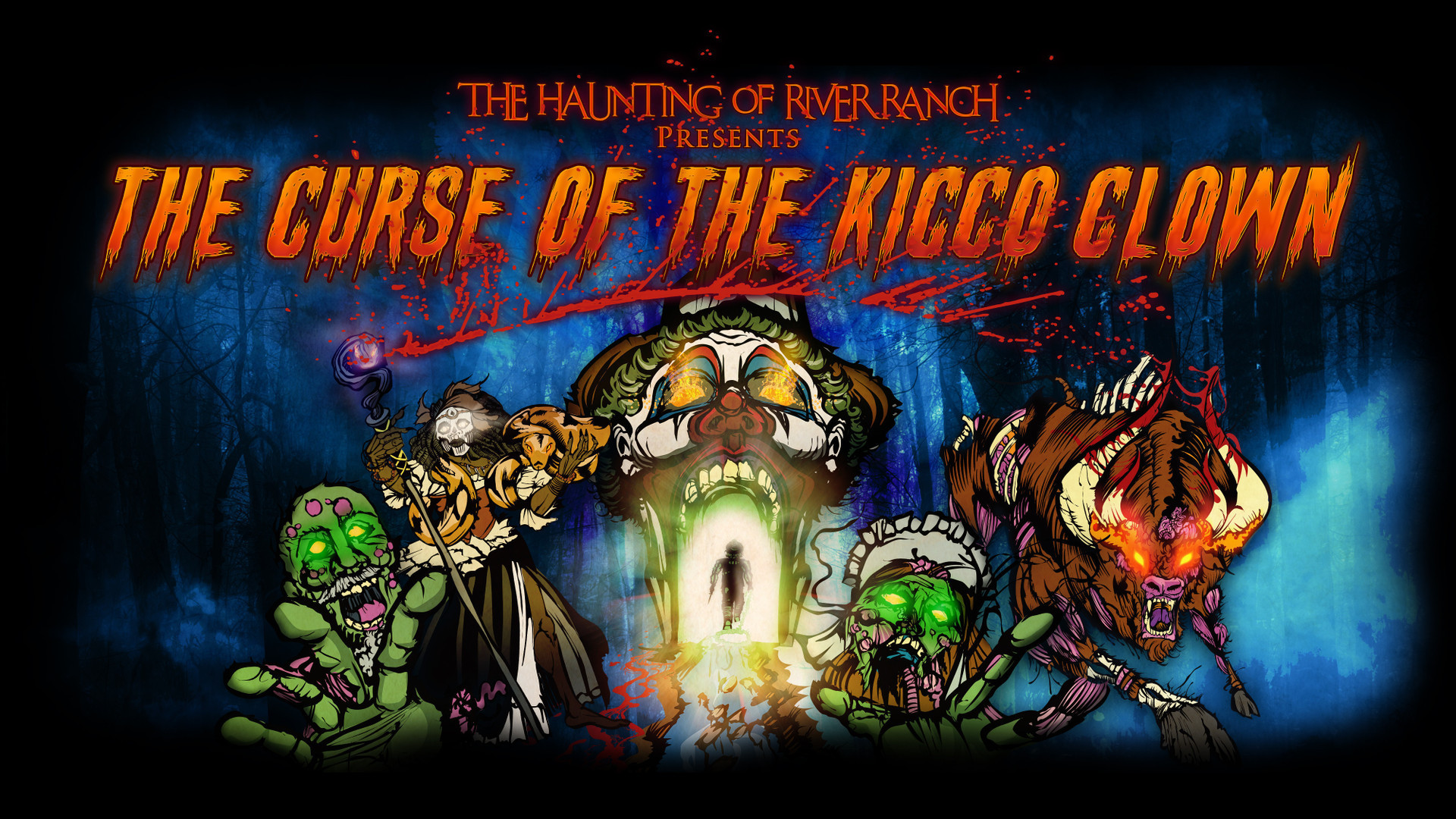 For fearless souls, a haunted house beckons, luring guests to uncover its sinister mysteries. Navigate its twists and turns surrounded by phantoms, ghostly apparitions and the ever-menacing KICCO the clown. Post-house thrills await on the haunted hayride, where you'll delve deeper into KICCO's ominous story, braving the trails fraught with surprises and eerie encounters with restless spirits.
After experiencing the spooky attractions, guests can venture to the family-friendly Cowboy Adventure Park. Don your festive fall attire and capture unforgettable snapshots amidst the pumpkin patch and seasonal décor.
"We are excited about unveiling the next chapter of The Haunting of River Ranch. The haunting tale of KICCO has captivated us, and we're thrilled to share it with our guests. From family-friendly fun to haunting thrills, we are proud to offer a variety of immersive experiences for every age to enjoy," said Westgate Resorts Chief Operating Officer Mark Waltrip.
The Haunting of River Ranch experiences are available Fridays and Saturdays, starting at $30 for adults and $18 for children. The Cowboy Adventure Park is open Thursday through Monday, starting at $30 for adults and $15 for children.
Don't miss out! Click here to book your tickets and unravel more mysteries of The Haunting of River Ranch. For a thrilling family affair, click here to book tickets and learn more about the Cowboy Adventure Park.
ABOUT WESTGATE RESORTS
Westgate Resorts is the largest privately held timeshare company in the world and one of the largest resort developers in the United States. Founded in 1982 by David Siegel, the company is headquartered in Orlando, Florida with seven Orlando hotel resorts, and 22 themed destination resorts nationwide. Westgate Resorts locations feature more than 14,000 luxury villas and hotel rooms in popular vacation destinations throughout the United States such as Orlando and Cocoa Beach, Florida; New York City, New York; Park City, Utah; Las Vegas, Nevada; Gatlinburg and Pigeon Forge, Tennessee; Myrtle Beach, South Carolina; Williamsburg, Virginia; Branson, Missouri; and Mesa, Arizona.
In 2022, the company launched the cutting-edge World of Westgate (WOW) Loyalty Program, an exclusive program that rewards Westgate Owners and hotel guests with prestigious perks and privileges at no added cost.
The company has garnered many distinct accolades, including earning the title of "No. 1 Glamping Destination" in the USA Today 10Best 2023 Readers' Choice Awards, as well as the "2022 ACE Project of Excellence Award" from the American Resort Development Association (ARDA) for Westgate River Ranch Resort & Rodeo, recognition from Forbes Travel Advisor ranking Westgate Park City Resort & Spa as a "Recommended Resort" in its 2022 Star Awards and garnering 73 "Best of State Awards" for Westgate Park City Resort & Spa after consecutively winning 10 years in a row.
Westgate Resorts locations are known to feature a variety of unique restaurant, retail, and spa concepts, including Los Amigos Mexican Grill & Tequila Bar, Villa Italiano Chophouse, Drafts Burger Bar, Edge Steakhouse, Westgate Marketplace & Deli, and Serenity Spa by Westgate. For more information about Westgate Resorts, visit WestgateResorts.com. Find Westgate Resorts on LinkedIn, Instagram and Facebook.
###
Media Contact:
Jessica Vaughn
The Zimmerman Agency
jvaughn@zimmerman.com