10 Affordable Honeymoon Ideas in Florida to Try
10 Affordable Honeymoon Ideas in Florida to Try
You've tied the knot and now you and your forever person are searching for some great ideas for your upcoming Honeymoon. You've narrowed your Honeymoon destination down to Florida, you've booked the perfect honeymoon suite, but you're both looking for something that won't entirely break the bank to do outside of the bedroom. "Is it even possible to Honeymoon in Florida on a budget?" you ask.
Florida Honeymoon Ideas For Any Budget
Yes, yes, it is. From things to do in Florida, like a couples kayaking trip, hunting for shells and shark teeth together, all the way to hitting up the Famous Theme Parks, if you're on the hunt for affordable Honeymoon ideas to try, you've come to the right place. Keep reading our handy dandy listicle of Florida honeymoon ideas that fit just about every budget and prepare to make unforgettable memories.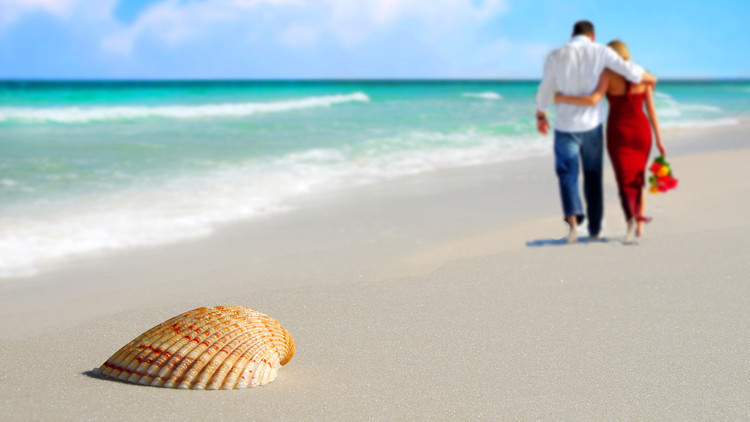 1 | Florida Beach Honeymoon | What Honeymoon to Florida would be complete with out visiting one of the top beaches? No matter where you're staying in Florida you are never more than a short drive from the best beaches in the United States. Take advantage of great beach towns like St. Petersburg, Sarasota, Cocoa Beach, Miami Beach, or be extra adventurous and take the trek down to the Florida Keys for an unforgettable Florida honeymoon experience.
2 | Honeymoon Camping in Florida | Camping might not be the first thing that pops into your head when you think of Florida, but if you plan your Honeymoon in the winter months there is no place better to camp. There is just something to be said about a romantic campfire under the stars to get you and your spouse in the mood. From beautiful Glamping resorts to oceanfront state park campsites, Florida offers something for all levels of campers at budget friendly prices.
3 | RV Honeymoon Trip In Florida | If you're looking to see all of Florida, and you're taking an extra-long Honeymoon, why not rent an RV! There is so much to see all along the highways and byways of the Sunshine State. Try starting from Orlando where there are a lot of great places to rent an RV, then head north east to St. Augustine, from there head down A1A to Cocoa Beach and Space Coast, working your way to Miami Beach and on down to the Keys, then up the Gulf Coast, maybe spend a night or two at Honeymoon Island State Park, then up to Pensacola; you get the idea, all the while making unforgettable Honeymoon memories at every stop.
4 | Honeymoon Theme Park Extravaganza | If theme parks are your thing, once again, Florida is a great choice. With Walt Disney World and Universal located in Orlando, you'll want to make sure to take advantage of the best resorts centrally located between the two major theme parks, like Westgate Lakes Resort & Spa. Staying off property will also save you major cash, so you and your loved one will be able to take full advantage of all that the theme parks have to offer without having to think twice about your wallet.
5 | Romantic Fishing Charter | Maybe the two of you met while fishing and you want to relive those special moments and shared enthusiasm as anglers. Well you couldn't have picked a better State than Florida to Honeymoon. With some of the best fishing charter experiences in all the U.S, you and your loved one will be reeling in some big ones. From grouper, red snapper, snook, to even marlin, no matter what you catch, the two of you are sure to have a blast.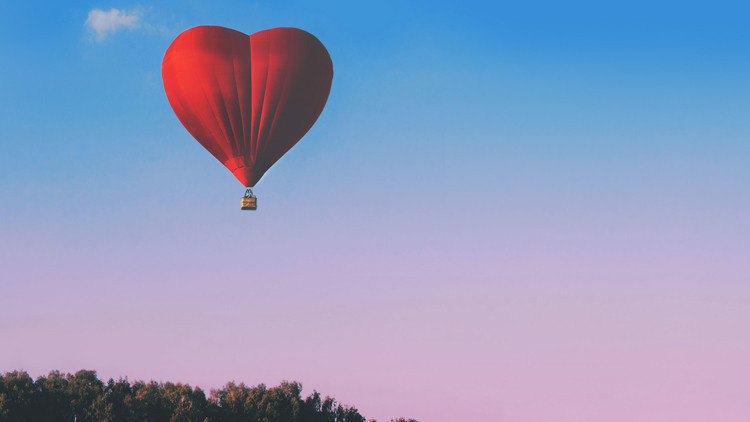 6 | Romantic Hot Air Balloon Ride | Up, up, and away! Nothing says unforgettable romantic experience like a Hot Air Balloon Ride. Gently glide through the sky with nothing but the breeze to direct you and take in the jaw dropping views from high above on a Honeymoon adventure for the record books. If you're staying in the Orlando area, Orlando Balloon Rides offers daily hour-long flights from 40 different departure locations.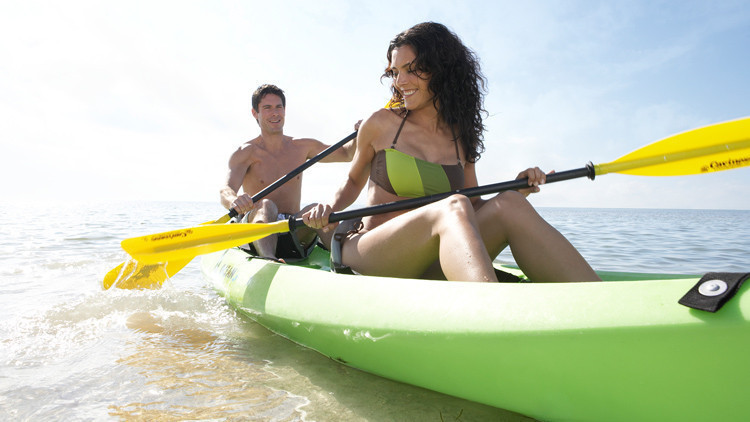 7 | Florida Honeymoon Kayaking Trip | With a seemingly endless amount of water ways, lakes, rivers, and springs, spider-webbing their way through all of Florida, it's no mystery why the Sunshine State is perfect for a Honeymoon Kayaking Adventure. From tour guided trips to kayak and gear rentals, Florida has everything you need to make a day of romantic kayaking a reality.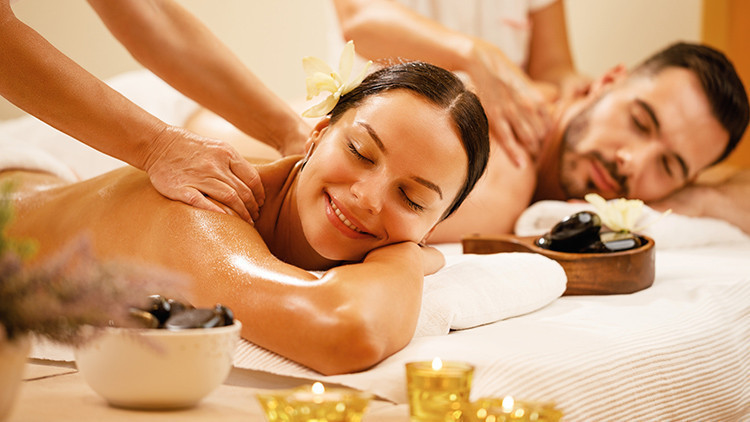 8 | Romantic Couples Spa Experience | Nothing is more romantic and more needed after getting married, than a relaxing couples spa experience. Start off with a couple's massage session at top tier spa like Serenity Spa, then move on to a manicure and or pedicure. Really pamper yourselves, relax, and enjoy spending some peace & quiet with one another.
9 | Romantic Swim With Dolphins | Swimming with dolphins is the epitome of romance and isn't that what a honeymoon is all about! If you're staying in Orlando, Discovery Cove offers the opportunity to swim with dolphins, something you and your loved one will never forget. Make sure to plan and book in advance, space is limited for the dolphin swim experience and it fills up quick.
10 | Romantic Shark Tooth Hunting | Florida, and in particular the Gulf Coast, is home to some of the best shark tooth beaches in the U.S. There is absolutely nothing more romantic than combing the beach as newly weds hunting for prehistoric shark teeth, and get this, it is 100% Free! You and your bride or groom will create endless memories walking the beaches hand in hand, and if you're lucky you will come away with a souvenir that you can tell stories about for many, many, years to come.
Big On Memories, Small On Cost
The Sunshine State is not just a great state to visit and have an unforgettable honeymoon, it is also full of memorable things to do and experience without having any sort of buyer's remorse.

RELATED ARTICLE:

At Westgate Resorts, when you Check-In, there's a LOT to Check-Out! Your vacation awaits! Start planning your next vacation today or talk with a vacation planner at 888-852-2959 or 407-355-2690.
* Westgate Resorts is in no way affiliated with the attractions featured in this article. Items or places listed are current as of the publishing date of this article. Please call or visit the respective website for the most up-to-date offerings and details.
When You Check-in, There's a Lot to Check Out
Sign up for our newsletter and check-in to great offers, secret stuff, and special events.