The 10 Best Bars in NYC
The 10 Best Bars in NYC, Aren't Where You'd Think...
"Here's to alcohol, the rose colored glasses of life." – F. Scott Fitzgerald
With approximately 10,000 bars sprinkled throughout its five distinct boroughs, it should go without saying that New York City is simply a barfly's paradise. However, any list that contains "the best bars in New York" will always be subject to intense debate and it would be impossible to account for everyone's tastes. For instance, when it comes to the lively NYC bar scene, there's something for everyone such as rooftop bars, neighborhood dives, wine bars, Irish pubs, karaoke bars, trendy nightclubs, hotel bars (some hotels near Grand Central Station even carry the luxurious Stella Artois beer). There are also speakeasies, sports bars, cocktail lounges, cigar bars and so much more. In fact, it could definitely be argued that New York City is the ultimate drinking town. That said, we have a few favorites that we feel both locals and visitors would enjoy as they embark on a bar crawl of the Big Apple.
Top Bars in New York City
1 | Tudor City Tavern | Travel to past centuries when you swing into good times at NYC's favorite historic bar! At Tudor City Tavern, located in the lobby at Westgate New York Grand Central, travelers, locals, and cocktail enthusiasts can submerge themselves in a relaxing, 1920's inspired bar with art-deco designs at the Stella Artois featured bar. From classics like the Old Fashioned and Sidecar to inventive sips like the Moon Over Manhattan, discover your new favorite NYC watering hole at the #1 Midtown East hotel!
WHERE: 304 East 42nd St, New York, NY 10017 | WHO: 212-986-8800
2 | Sunny's Bar | A local Brooklyn landmark, Sunny's Bar must be the most inaccessible of the bars on this list — but it's worth it. You'll want to either hire a rideshare service or take a cab and hope they know where it is. Otherwise, you're looking at a 20- to 30-minute walk from the nearest subway station. Once you get there, though, you can expect to find excellent live music, highly underrated pizza and plenty of atmosphere. In fact, the official Sunny's Bar website describes the bustling watering hole as a "knickknack-adorned Red Hook saloon that's been around in one guise or another since the 1890s."
WHERE: 253 Conover Street, Brooklyn, NY 11231 | WHO: 718-625-8211
3 | Dear Irving on Hudson | While most native New Yorkers try their best to avoid world-famous Times Square, which is swarming with tourists day and night, quite a few will make an exception just to get a drink or two at this inviting place. Dear Irving on Hudson has just the right amount of 1960's nostalgia in its interiors without being too corny. The place is set up right for smaller intimate groups, which makes it a great choice for hanging out with good friends. It doesn't hurt that it has a fantastic view from the 40th floor as well. In addition to its tried and true lineup of classic cocktails, Dear Irving on Hudson features its "Ode to the Empire State" – an amazing exploration of New York-made spirits.
WHERE: 310 West 40th Street New York, NY 10018 | WHO: N/A
4 | Angel's Share | One of the most acclaimed joints on this list of great NYC bars, the semi-hidden Angel's Share's speakeasy schtick is somewhat well-known. In fact, this so-called secret bar in the East Village has appeared on "best bar" lists for decades, so it's not exactly all that hidden. But that doesn't make Angel's Share feel any less special when you do find it. Find Village Yokocho, locate the hidden door and prepare to sip any of a wide range of classic and novelty cocktails in style.
WHERE: 8 Stuyvesant Street, New York, NY 10003 | WHO: 212-777-5415
5 | Attaboy | Billed as "an everyman's cocktail bar," the place has no sign, no menu and you usually have to wait. And it's pricey. But for some reason, it all feels worth it. Being one of the newer bars in NYC, it's only been serving drinks since 2012. But Attaboy has been a favorite of people who actually live here for almost as long. It occupies the spot of a now-gone bar, the Milk & Honey, and local bar connoisseurs seem to agree that Attaboy has been a worthy successor. The perfect spot for late-night revelers, Attaboy is open daily between 6 PM and 4 AM.
WHERE: 134 Eldridge Street, New York, NY 10002 | WHO: N/A
6 | Bemelmans | If you're into that old-school, swanky New Yorker vibe, this world-famous Upper East Side bar delivers. Of course, the prices at Bemelmans are swanky as well, but you're probably here to get away from the casual vibe that most NYC bars have these days. Best of all, the iconic mural, gilded fixtures and grand piano that you might have read or heard about somewhere are still all there in their glory. If you have the money to splurge, you just might want to feel and savor the history of this iconic NYC landmark. By the way, Bemelmans was named in honor of Ludwig Bemelmans, who created the classic series of Madeline children's books.
WHERE: Ground Floor, The Carlyle, A Rosewood Hotel, 35 East 76th Street, New York, New York 10021 | WHO: 212-7441600
7 | Bohemian Hall and Beer Garden | An Astoria landmark, the Bohemian Hall and Beer Garden is in the style of a Czech-style beer hall, which means there's usually enough space for everyone. The price is right and there are communal tables that make it a great place to meet new friends. It's got a laid-back vibe and its Czech bar chow is hands down some of the best you'll find in NYC. According to Food & Wine magazine, the Bohemian Hall and Beer Garden is "one of New York City's quintessential summer hangouts."
WHERE: 29-19 24th Avenue Astoria, New York 11102 | WHO: 718-274-4925
8 | Chumley's | A resurrection of the 1922 Jazz Age landmark, Chumley's is also one of the best bars in New York for people who simply want some peace and quiet. It's billed as "one of New York's most storied speakeasies." Only eight people can be seated at the bar and standing is highly discouraged. The cocktails are clever and worth the trouble. That is if you ever find that they still have room left for you.
WHERE: 86 Bedford St, New York, NY 10014 | WHO: 212-675-2081
9 | Dead Rabbit | Conveniently located in the financial district, this place isn't cheap, but with all the awards it's earned over the years on countless best bar lists, you'll probably agree that the place is worth a visit. It's an Irish-style pub, so come on in for an Irish whiskey or a pint of Guinness. Admire the meticulously appointed interiors and pretend you're in the Emerald Isle. According to The Guardian, "The Dead Rabbit takes a time-honored tradition of hospitality, a sense of history and young, dynamic staff and turns them into a modern Irish bar that is accessible, irresistible, even fiercely romantic."
WHERE: 30 Water Street (near Broad Street), New York, NY, 10004 | WHO: 646-422-7906
10 | Ophelia Lounge | There's a lot of choices for luxury by-appointment bars in New York City; however, this is our pick thanks to its impressive interiors and even more impressive view. Located squarely in Midtown East, it's definitely in a swanky part of town. Cocktails are served with flair into custom glasses that might be as impressive as the drinks themselves.
WHERE: 3 Mitchell Pl 26th floor, New York, NY 10017 | WHO: 212-980-4796
BONUS | The Immigrant | One of our personal favorites, this full-service wine bar and taproom isn't as well-known as others on this list. Billed as "an unassuming watering hole in an old tenement home," it's usually quiet compared to our other picks, making it the perfect place for a date or to catch up with a friend. Ideally located in the heat of the East Village, The Immigrant features a nice selection of hard-to-find beers and wines from all over the world. They also have a pretty good charcuterie selection, which is exactly what you want for enjoying fine beers and long conversations. According to New York magazine, The Immigrant is "a cheerful, laid-back place – less a commercial enterprise than a perpetual private party."
WHERE: 341 E 9th St, New York, NY 10003, between 1st Ave & 2nd Ave, East Village, New York, NY 10003 | WHO: 646-308-1724
Need A Curated Crawl Map to Make the Best of These Manhattan Bars?
Think you're ready to hit the bricks for an old fashioned NYC bar crawl? Of course that answer is yes, and if you are unsure where to start, then look no further than our handy dandy map of the top bars and lounges in Manhattan below:
Enjoy an Epic Bar Crawl at New York City's Best Water Holes!
These are just some of our favorite NYC bars that we feel most folks would enjoy. Don't be afraid to try out the myriad of other bars and taprooms that aren't on this list such as Midtown East rooftop bars, historic NYC taverns, NYC karaoke bars and the best Manhattan wine bars. Accidentally stumbling into a bar that you enjoy can be a magical moment that you shouldn't miss for the world!

RELATED ARTICLE: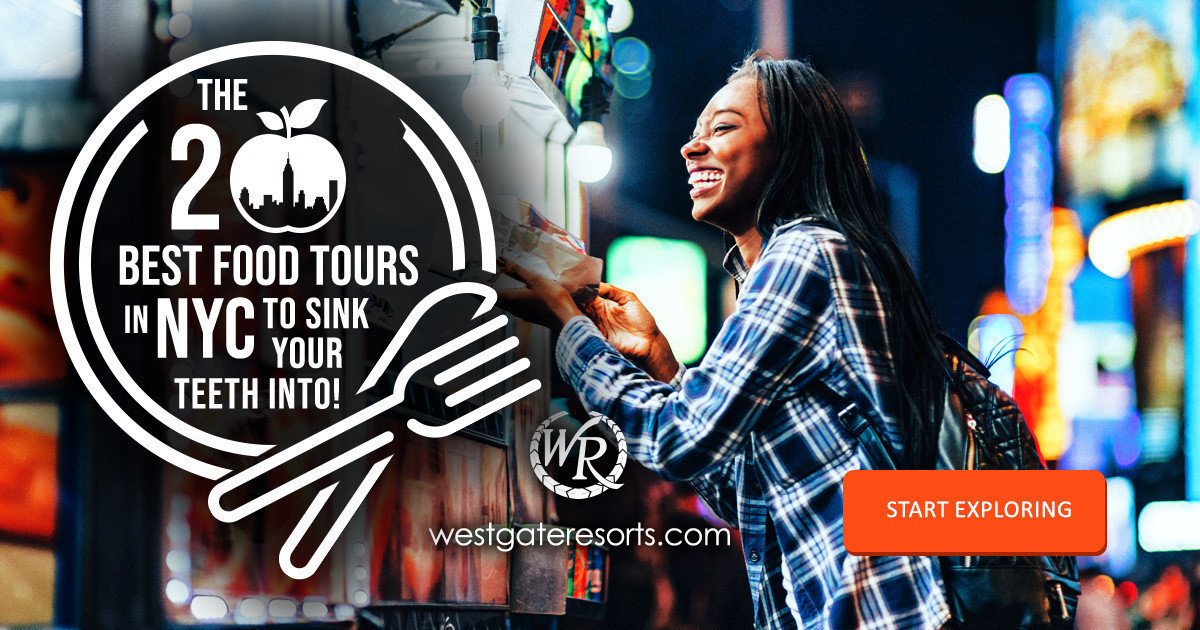 At Westgate Resorts, when you Check-In, there's a LOT to Check-Out! Your New York City vacation awaits! Explore our New York City hotel today or talk with a vacation planner at 888-852-2959 or 407-355-2690.
*Westgate Resorts is in no way affiliated with the bars featured in this article. Menus, services, and products listed are current as of the publishing date of this article. Please call or visit the respective website for each bar for the most up-to-date offerings.
Other tagged pages of interest: hotel near Grand Central Station in NYC, things to do near Grand Central Station, NYC nightlife, best drinks in NYC, karaoke in NYC, the best wine bars near midtown NYC, rooftop bars Manhattan, hotels, staycation
When You Check-in, There's a Lot to Check Out
Sign up for our newsletter and check-in to great offers, secret stuff, and special events.