11 of the Best Escape Rooms in NYC
11 of the Best Escape Rooms in and Around Midtown NYC
"The high-ceilinged rooms, the little balconies, alcoves, nooks, and angles all suggest sanctuary, escape, creature comfort. The reader, the scholar, the browser, the borrower is king." - Author David Mccord
Getting excited about your next visit to NYC and don't want to spend all your time sitting in your awesome hotel near Grand Central Station? Why not check out some of the best escape rooms midtown NYC is famous for! If you've been keeping tabs on the haps in and around the city, then you probably already know that NYC is the ultimate playground for the Escape Room experience. If you are looking for something different and fun to do (besides Karaoke in NYC, which, grant you, is pretty awesome!), that's challenging and engaging, that requires fast thinking and faster actions in order to save humanity, solve complex puzzles, and create some great new memories, all while trying to unlock the secrets needed to escape, then we HIGHLY recommend an Escape Room attraction (aka adventure or life-changing experience).
Escape From New York City?
Whether you're an experienced player, novice to the game, or simply looking for a way to spend quality time with your peeps, you'll find plenty of locations in the Big Apple that offer the right blend of challenge and fun. Since there are so many to choose from and we want you to have the most thrilling time possible, we have put together this nifty time-saving list to guide you to the best NYC escape room experiences. Keep reading for the 11 Best Escape Rooms Midtown NYC Has To Offer.
1 | Clue Chase | At just a block away from Times Square, Clue Chase is perfect for new or experienced players who love solving puzzles and unlocking mysteries. The moment you walk into any of their riveting escape rooms, one can't help but be swept up by the captivating environment underpinned by a cohesive storyline that spans between all the rooms and covers more than two hundred years. Boasting more than 4,200 square feet, Clue Chase is reportedly the largest of its kind in New York City, with rooms shrewdly devised and expertly created by clever set designers. The puzzles are challenging, but not unbreakable, if you make sure to pay attention and put all those analog and techy clues hidden in there to good use. Grab your group of 2-12 people and work together to find clues, solve puzzles, and collect hidden items in under 60 minutes to earn escape bragging rights. Whether you're looking for a vacation, date night, birthday, team building activity or unique outing, you'll love this gem around the corner from Times Square.
Escape Rooms experiences include:
Hot Tips: 8 amazing escape rooms | Perfect for team building | Theme: travel through time | reservations required | private game option is available.
WHERE: 1114 6th Ave., New York, NY 10036 | WHO: (646) 829-1690
2 | Escape the Room NYC | Welcome to the original New York City escape room experience. This place was the leader in bringing the escape room phenomenon to the Big Apple years ago and since then they haven't let up in creating new and challenging rooms for first timers or seasoned escape artists. This location was the beginning of a franchise that now spans the country at almost 20 different locations. The puzzles here continue being mental conundrums and are so masterfully laid out and designed that they are sure to keep you coming back for more adventures. Why not try a team building activity with your crew by leaving your office and trying to escape from ours! Or visit Cartman's skool and find out who really killed Kenny (just kidding, he's not part of this mystery, or is he….). With plenty of rooms and themes to choose from, there is no doubt that your troop will be able to agree on which immersive and mind-bending room to Einstein your way out of fastest. But then again, why settle on just one?
Escape Rooms experiences include:
Hot Tips: Still have their original escape room The Office | 2-10 players | Prices range based on room difficulty.
WHERE: 24 W 25th St., 8th Floor, New York, NY 10010 | WHO: (347) 954-9160
3 | BrainXcape Game Room | If you're up for a challenge, head to BrainXcape and try your hand, and brain, at escaping from some of the most realistic chambers around! Right from go, there is no resisting being submerged into the storyline, locked away in a series of rooms with the only escape completely dependent on using your brain. This place did an uncanny job of incorporating technology with juuust the right amount of creepiness and suspense, making each room a fulfilling experience for die-hard players and novices alike. If you want to get out in time (before the ghosts get ya) then figure out how to solve the puzzles by checking caches, crypts, and using any object not nailed to the wall (actually, check those as well) to assist in your escape. The attention to detail and design in each area of these games is unreal, or more disturbingly, it looks incredibly real. And yes, you CAN touch that, in fact, we hope you do if you ever want to escape from here!
Escape Room experiences include:
Hot Tips: Brainxcape isn't scary but frightening and immersive | The escape experiences are private | Minimum age of 12 accompanied by an adult recommended.
WHERE: 160 Broadway, 3rd Floor, New York, NY 10038 | WHO: (347) 696-1408
4 | OMEscape New York Real Life Escape Room Game | Welcome to game design taken to a whole new level, because how many escape rooms start you out by first blindfolding you and then splitting your team up in order to lock everyone into separate prison cells? Oh, the escape adventure possibilities! What can you expect from this place? How about hi-tech puzzles, multi-room escape progression and helpful clue masters to guide you along the game. All rooms are designed with remarkable technology that goes beyond the traditional combination lock and key experience. Their exhilarating games can accommodate anywhere from 2 to 12 players and last for a rare 70 minutes (that extra 10 minutes is gold in the escape room realm). Just make sure that if you want to escape in time, then you don't look a gift clue in the mouth (we're just saying, pay attention to the hints!).
Escape Room experiences include:
Hot Tips: Perfect for birthday parties, team building, and family-friendly fun | Thrilling but not scary | 2-12 people per game | Each room has a difficulty rating.
WHERE: 325 W. 38th St., New York, NY 10018 | WHO: (212) 631-7876
5 | The Escape Game | Try out these original rooms with the whole family or on an adult's only night out. For those looking to find some escape rooms with a non-creepy vibe, then head on over to The Escape Game, where they have proven that brightly lit rooms and colorful decor can easily create an exciting escape atmosphere. Get lost in this captivating escape room experience that goes beyond expectation as you pick the adventure, choose your world, unravel puzzles and clues that are cleverly interwoven and linked within a one-of-a-kind tactile experience. If you like the idea of finding priceless pieces of art, uncovering lost gold, finding out what is really hiding at the bottom of that ball pit, or escaping from prison with only one hour to solve it all, then this unique escape opportunity is the way to go. So, gather your friends and family together to try out one of the wackiest escape game experiences you will ever encounter.
Escape Room experiences include:
Special Ops: Mysterious Market
Hot tip: All rooms will be locked - but every door comes with an exit button, so you can leave at any time | The recommended age to play is 13 and up.
WHERE: 295 Madison Ave., New York, NY 100717 | WHO: 917-970-1360
6 | Escape Room Madness | Stop the apocalypse, avoid becoming prey to a monstrous beast, and escape the Pharaoh's curse! But beware! You only have 60 minutes to avoid these terrible fates and escape without being caught. Clues are automatically rendered as you play through the sequence, while your progress is monitored by the Game Master, ready to offer up hints on a TV screen if you get stuck. Think carefully and quickly to solve these mysteries, and make sure to pay attention to the difficulty level before starting. First time trying out one of these highly talked about escape rooms? Perhaps try the Exodus room for your initial go at it with a level 6 difficulty. Or maybe you're a seasoned escape artist and believe you have what it takes to outsmart those clever creators, then go on and test your brainiac skills in a difficulty level 8 room, such as Nuclear Annihilation, and see if you can beat the clock (or maybe even the record). Regardless of which room you choose, you will need to bring your A-game because they will all test your critical thinking skills in order to make it out in time. If you're looking for wild and weird things to do in NYC at night, this should definitely be top in your NYC to do list!
Escape Rooms experiences include:
Hot Tip: 6 rooms to accommodate up to 60 people at the same time | Each room has a difficulty rating | Ages 10+ only | Rooms designed by engineers, designers and mathematicians.
WHERE: 38 W. 32nd St., New York, NY 10001 | WHO: (212) 239-8800
7 | OneBefore | Forget about zombies, detective stories, and nuclear wastelands, this escape room is heavily centered around the history, genealogy, and literature of Orthodox Judaism — the first of its kind in America. You don't have to be Jewish to enjoy the experience either. Learn about important parts of Orthodox Judaism, from mystical numerology to the events of the Holocaust. Evaluate historical documents, examine legendary art and take careful notice of your surroundings because everything is a clue. Don't worry about having a strong knowledge in history as the Game Masters will happily drop you a clue whenever you feel stumped. The detail and research that is involved with recreating these historical centric rooms is impressive. Not only will you have to use your clever investigating skills here, but you will also escape with more knowledge than you had upon beginning your challenge.
Escape Room experiences include:
Hot Tip: The OneBefore escape room also has a fine art gallery and a function room that accommodates up to 30 people.
WHERE: 1905 Ave. M, Brooklyn, NY 11230 | WHO: 718-975-0331
8 | Amazing Escape Room | Amazing Escape Room is a national chain that specializes in wholesome family and corporate escape room experiences. If you're not sure if escape rooms are your thing, this is a good place to get started. The expertly tailored rooms range in difficulty level and are great for all ages. These rooms allow you to escape INTO the rooms and become a bank robber (how much cash can you escape with?), an astronaut (those childhood dreams are finally coming true) and a treasure seeker in an old abandoned diamond mine (who doesn't like searching for treasure?). These guys have been in the industry for a while, which is quite evident with their room layouts and the variety of puzzles that must be solved in order to beat that 60-minute clock. This chain of escape rooms consistently gets high marks, and its Staten Island location is no exception.
Escape Room experiences include:
Hot Tip: Some rooms have flashing lights | Book game at least an hour in advance | Great for families.
WHERE: 585 N. Gannon Ave., Staten Island, NY 10314 | WHO: 718-303-0858
9 | Escape Virtuality | This escape room combines the mind and space-bending possibilities of virtual reality with the mental challenges of the escape room experience. You're going to be given an experience that transcends mere reality with their selection of enigmatic rooms. These guys have expanded upon the whole escape room design and added a technology-based avenue to it by creating escape braintwisters solely through virtual reality! Feel like you have a better chance of escaping in the digital world instead of in reality? Then pick from one of the many spine-tingling VR games. Don't have a lot of time? That's fine, because these VR games range from 10 minutes to 1 hour, allowing greater gaming flexibility. Still want to try the standard escape room experience? No problem, those are here too and even they are more advanced than the normal type of game. Some of the rooms have employed motion simulation technology to enhance the puzzles, mindbenders and mysterious clues. This place really knows how to take you into the next reality when playing their games as you are literally immersed into the game.
Escape Room experiences include:
Hot Tip: There are options for folks of all ages and physical conditions | 2-16 players | Virtual Reality escape room options for 1-6 players.
WHERE: 130 W. 29th St., NY 10001 | WHO: 212-300-1075
10 | Can You Escape? LI | One of the largest and most enveloping escape rooms in NYC, the scenarios offered by Can You Escape? are as imaginative as they are challenging. With a wide variety of puzzles, Can You Escape? is almost always on the itinerary of escape room enthusiasts looking for something different. But that doesn't mean novices should avoid it either. This place is also great for large parties or corporate team building activities as they have 10 different escape rooms that can be played at the same time. If you and your squad are fans of special investigation team mysteries, then it's time you made a b-line straight to this place. You can finally take on one of those unique, high stakes investigations and live the adrenaline pumping experience yourself. Think you're better at solving puzzles than the rest of your gang? Well, sign up for both of the subway cars and you guys can go head-to-head and work to solve the clues in tandem to finally solve the bigger and greater mystery – that of who would be the better detective!
Escape Rooms experiences include:
Hot Tip: You are only allowed 3 clues per game | 2-10 players | Percentage rates of successful escapes provided | Follow on Instagram for special promos.
WHERE: 44 Jericho Turnpike, Mineola, NY 11501 | WHO: 516-246-9939
11 | Komnata Quest | Consistently among the highest-rated escape rooms in New York City, you should come in with the expectation somewhat more akin to an "interactive haunting" than a pure escape room experience. The rooms each have a well composed story line and design intended to keep you spellbound and engaged the entire time. Komnata also doesn't keep with one genre or theme throughout their experiences as they are truly varied in their concepts with anything from comic book villainy to Chinese curses to historical horrors. Something else this place has that is completely original is an escape room (well, more of a box really) meant for only 2 players, which means you and your partner had best be willing to work together and test those communication skills in order to get out of there in time. Tried out other escape rooms in the past? Well then, you should be pleasantly challenged with these hands-on puzzles and brain-teasers, as they truly expect you to work for your answers by exploring the rooms in order to solve their mysteries!
Escape Room experiences include:
Hex of The Chinese Jewelry Box

Bullets and Broken Hearts
Hot Tip: Voted #1 on the 10 Best Escape Rooms in America on USA Today | 2-10 players.
WHERE: 104 West St., Brooklyn, NY 11222 | WHO: 347-551-4808
Need A Map To Help Make Your Escape?
Think you're ready to leave the noise of the big city behind and try your hand, and brain, at one of the many spectacular escape rooms New York City has to offer? Of course that answer is yes, and if you are unsure where to start, then look no further than our handy dandy map of the top escape rooms in Manhattan below:
Beyond Escape Games in New York City
Whether you are just visiting or a consummate wanderer of the Big Apple, you are aware there will always be plenty to do and see in New York City – after all, this is where the "City that Never Sleeps" slogan was coined. Buuut, even though the city doesn't need to sleep, at some point, you do. So, once you have an idea of how many nights you would like to stay for your visit, then you should start searching for a great place to stay with our New York City hotel discounts, because we have some of the best rooms and rates around! With your accommodations nailed down and keeping in hand this golden list of escape game opportunities, perhaps you will want to supplement these activities with some of the other abundant things to do in New York City. Be sure to add the United Nations Tour, Statue of Liberty tour, free museums in NYC, dining at any of Manhattan's top rooftop bars, indulging in some top midtown restaurants, historic taverns, the Empire State Building and so much more. Not sure how to organize all your plans? Try using this detailed map of Manhattan to chart your course and figure out how to fit everything into your adventure through NYC.
To get you started on the long list of cool things to do in NYC and other amazing destinations, keep reading our travel blog for helpful tips and useful information about the Big Apple and other exciting destinations.
UPDATE! LOOKING FOR THINGS TO DO IN NYC?
Check out these updated pages if you're looking for MORE things to do in New York City!
* Westgate Resorts is in no way affiliated with the restaurants featured in this article. Menus, services, and products listed are current as of the publishing date of this article. Please call or visit the respective website for each restaurant for the most up-to-date offerings.

RELATED ARTICLE: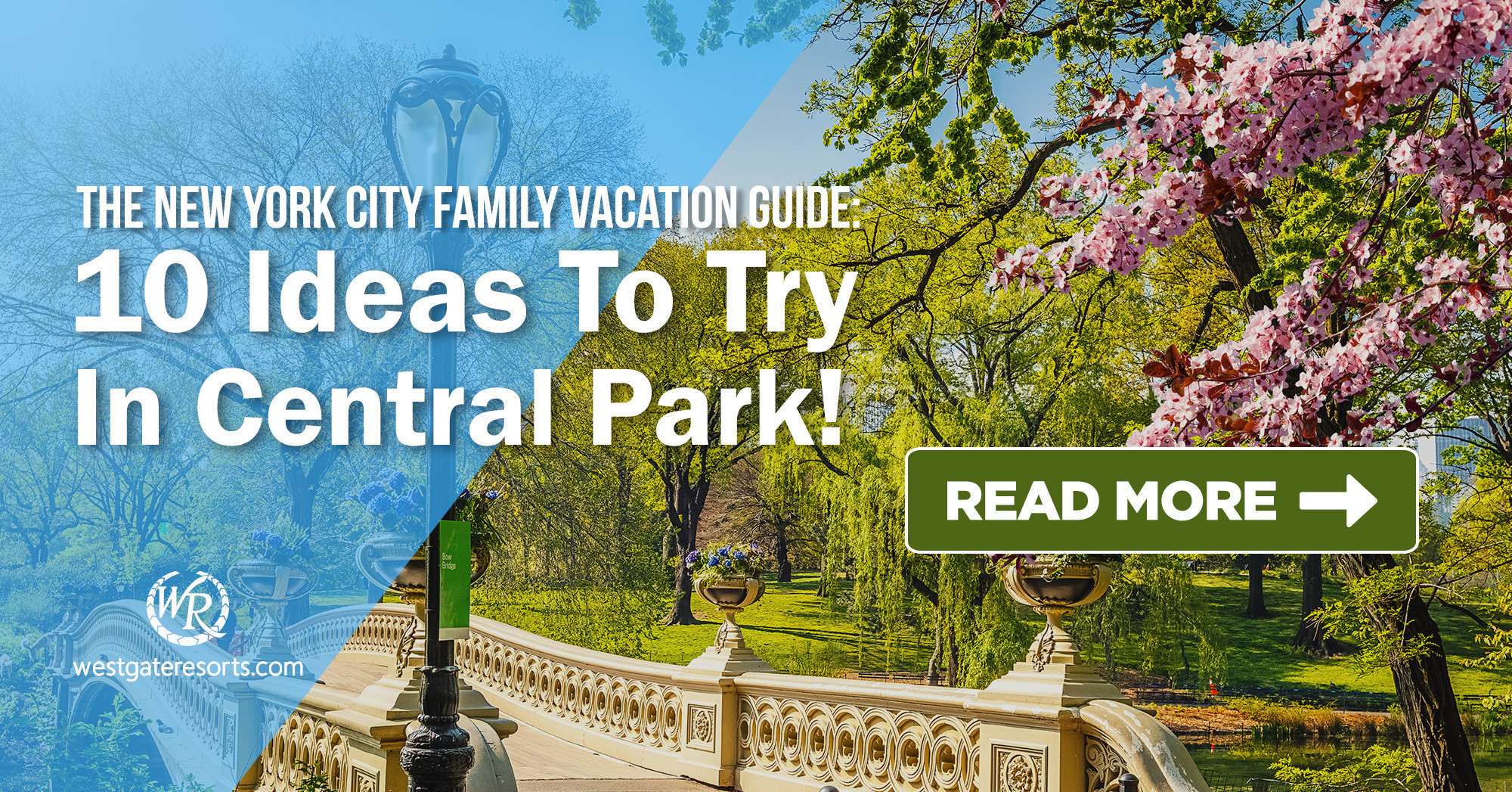 At Westgate Resorts, when you Check-In, there's a LOT to Check-Out! Your New York City vacation awaits! Explore our New York City hotel today or talk with a vacation planner at 888-852-2959 or 407-355-2690.
* Westgate Resorts is in no way affiliated with the attractions featured in this article. Items or places listed are current as of the publishing date of this article. Please call or visit the respective website for the most up-to-date offerings and details.
Other tagged pages of interest: hotel near Grand Central Station in NYC, things to do near Grand Central Station, NYC nightlife, best drinks in NYC, karaoke in NYC, the best wine bars near midtown NYC, rooftop bars Manhattan, hotels, staycation
When You Check-in, There's a Lot to Check Out
Sign up for our newsletter and check-in to great offers, secret stuff, and special events.