12 Exclusive NYC Speakeasies to Experience at Least Once
12 Exclusive NYC Speakeasies to Experience at Least Once
You'll never have trouble finding a great wine bar in NYC, but what about a speakeasy? These NYC taverns are prohibition-style bars that boast warm ambience, classic drinks and a timeless atmosphere.
Choosing from all the options can be tough, so we rounded up our picks of the top 12 speakeasies in NYC that you should try at least once in your life.
The Best NYC Speakeasy
Are you ready to find the best speakeasy in the city? We're here to help. A good speakeasy will feature the relaxed, classic aesthetic of a 1920s-style bar and have a menu that fits its theme perfectly.
Many of the best speakeasies in NYC are tucked away, so they can be hard to find. Don't worry. We've uncovered the best locations for you to visit.
1 | The Back Room | A hallmark of a great speakeasy is an obscured location that only the insiders know how to access. The Back Room is one of those spots, tucked inconspicuously into a building on the Lower East Side.
You'll know you've arrived when you see a worn sign on a gate that says "Lower East Side Toy Company." Inside, cocktails are only served in teacups, and your beer will be brown-bagged.
And what speakeasy wouldn't be complete without a trick bookshelf? The VIP-only lounge is hidden behind one inside this tavern that feels like it's straight out of the Roaring 20s.
WHERE: 102 Norfolk St, New York, NY 10002 | WHO: 212-228-5098
RELATED ARTICLES:
The 20 Best Food Tours in NYC to Sink Your Teeth Into!
10 Places to Find the Best Pancakes NYC Foodies Boast About
The 10 Best Places to See NYC Fireworks You'll Never Forget
2 | Nothing Really Matters | Once you step inside NRM, you'll know why they say nothing really matters.
This Midtown West speakeasy is a hidden gem, especially for suits who are looking to mix and mingle after a long day at the office. But finding this speakeasy isn't as "easy" as you think. Be sure to head toward the southbound subway entrance on the corner of 50th and Broadway.
WHERE: 210 West 50th St, NY (In the subway) | WHO: N/A
3 | La Noxe | Right off the 28th Street subway station lies La Noxe, nestled underground and full of intrigue.
The Mediterranean-infused Café de Nuit inspires careful contemplation of its artistic decor and induces instant relaxation with its laidback atmosphere, dark colors and soothing lights.
On the menu, you'll find appetizers like "The Red and Black," a charcuterie board complete with imported meats and cheese from France, as well as Spanish tapas.
For drinks, indulge yourself with one of the house cocktails featuring exotic ingredients like aloe, passion fruit liqueur, kale and cherry bark vanilla bitters.
WHERE: 315 7th Ave, New York, NY, 10001 | WHO: 917-477-3103
4 | PDT | Reaching Please Don't Tell, or PDT as it's largely known by regulars, is an adventure in and of itself. You'll first need to find your way to Crif Dogs in the East Village. Then, you'll need to navigate your way to the phone booth inside.
Open the hidden door, and you'll find yourself immersed in the warmth of a classical speakeasy.
PDT is known for serving amazing drinks that draw a crowd, so waits are not unusual, but they're always worth it. Reservations are highly encouraged.
Once inside, be sure to peruse the speakeasy's seasonal cocktail offerings that only add to the feeling of exclusivity.
WHERE: 113 St. Marks Place, New York, NY 10003 | WHO: 212-614-0386
5 | Attaboy | The ultra-narrow interior of Attaboy makes it feel like you're keeping a great secret with everyone around you.
Despite its size, the bar still manages to contain all the excitement and energy of its crowd. Notably, it has been ranked number 22 out of the World's 50 Best Bars.
When you arrive at the right location, check for a metal door with "AB" on it and ring the buzzer.
With a lengthened bar that encourages you to sit and savor your cocktail, Attaboy offers a unique speakeasy experience that balances classic decor with contemporary flavors.
WHERE: 134 Eldridge Street, New York, NY 10002 | WHO: N/A
6 | The Garret | Only in New York would you find a speakeasy tucked underneath a Five Guys. Enter the restaurant, head to the back and take the stairs down into the bar.
Although it may be a hidden bar, The Garret is a much more relaxed, modern spin on the classic tavern. It plays bubbly music and fills up fast because locals are such a fan of the great service, drinks and food.
Try The Garret's house or classic cocktails. If you prefer beer, wine or bubbles, the menu has plenty to offer as well.
Patrons are particularly fond of the Beatles-inspired drink, the Beatles at Shea, which features black tea and peach-infused bourbon, drambuie, ardbeg, lemon, chipotle agave and mint.
WHERE: 296 Bleecker St, New York, NY 10014 | WHO: 917-398-2354
7 | Fig. 19 | Located on the Lower East Side behind The Front Art Gallery, Fig. 19 is an intimate craft cocktail bar perfect for sampling exclusive flavors in the city.
Grab a seat at the bar or take your conversation to a more private table. Decadent chandeliers hang delicately from unfinished ceilings, creating the sense of hushed decor completed in the wee hours of the night.
You may want to book a reservation before you go as the space fills quickly. Inside, enjoy a drink menu as artistic as the setting with names like Midnight in Paris, Chinatown Daiquiri and The Vanishing Point.
WHERE: 131 Chrystie St, New York, NY 10002 | WHO: N/A
8 | Coby Club | The Coby Club is a new underground speakeasy that brings the 20s back to life. With live performances from talented vocalists, you'll be able to feel like you've gone back in time sipping on a cocktail as the artist of the evening croons through a vintage microphone.
The romantic decor includes velvet curtains with gold tassels, a mirrored ceiling and dark leather furniture.
In addition to jazz pop-up sets and burlesque shows, the bar offers drinks like the Beijing Sling, an exciting concoction of dry gin, choya yuzu, Domaine de Canton and fresh lychee, as well as light appetizers like a charcuterie board, truffle fries and sirloin sliders.
WHERE: 156 1/2 7th Ave, New York, NY 10011 | WHO: 646-504-0519
9 | Apotheke | Step centuries back in time as you enter the marvelous and mysterious world of Apotheke.
Elegant and eccentric, the bartenders adopt the role of true experimental mixologists, white coat and all.
Behind the counter, they brew, bubble and shake a variety of cocktails that draw their flavor inspiration from nature. Nowhere else in the city can you find such a diverse menu of drinks infused with flowers and herbs.
Tucked inside a long-forgotten opium den, Apotheke is an old-world European gem that brings an exciting twist on classical NYC speakeasies.
WHERE: 9 Doyers St, New York, NY 10013 | WHO: 212-406-0400
10 | Bathtub Gin | Stone Street Coffee might seem like a regular coffee shop during the day, but after hours, patrons can walk through the back door and enter a calm, classic speakeasy complete with dark wood and dim lighting.
The 1920s ambience is enhanced with low ceilings and close seating that adds to the air of secrecy. Live jazz and burlesque shows give way to DJs that keep the energy high late into the night.
At the bar, gin-focused craft cocktails take center stage. The mystique, flair and fashion of the Roaring 20s is infused into every element of Bathtub Gin, right down to the last drop.
WHERE: 139 9th Ave, New York, NY 10011 | WHO: 646-559-1671
11 | Little Branch | Cozy Little Branch is an underground mixology haven. Created by the founder of the wildly successful Milk & Honey, it offers a cheerful atmosphere that still feels warm and intimate at night.
You'll find Little Branch hidden down a flight of stairs on an unassuming corner in Manhattan's West Village.
Inside, low lights and chill music match the equally laidback crowd. Bartenders are happy to offer you old-time cocktail suggestions based on your liquor of choice.
Live jazz sessions played on the classic piano add a flourishing final touch to Little Branch's quaint and inviting atmosphere.
WHERE: 20 7th Ave, New York, NY 10014 | WHO: 212-929-4360
12 | Saint Tuesday | Delicious craft cocktails and live jazz music are always on the menu at Saint Tuesday.
The industrial-infused speakeasy features a slate gray palette with brick and brushed metal accents and ambient lighting. Candles invoke a sense of intimacy and exclusivity.
The bar serves a variety of house cocktails, beers, wines and even allows you to simply share your preference of spirit and style for them to whip up a unique drink.
Located beneath Tribeca's Walker Hotel, Saint Tuesday makes a great setting for a date night after stopping by one of the best rooftop bars in Midtown East NYC.
WHERE: 24 Courtlandt Alley, New York, NY 10013 | WHO: N/A
YOU MAY ALSO LIKE:
The 10 Best Restaurants in Chinatown NYC
20 Top Spots to Find the Best Ramen NYC Locals Recommend
10 Historic Cocktails That Made It to Manhattan's Top Shelves
Use Our Handy Guide to Find Your Way Around!
Last Tips for Visiting Speakeasies in NYC
The atmosphere of speakeasies and NYC taverns are far more subdued than typical bars and nightclubs. They are a great change of pace if you prefer a more intimate and laidback evening out.
Although they feature secret entrances, many of these bars are popular and fill up quickly. You will likely be able to spot them due to the small crowds waiting to enter.
We suggest making a reservation at your speakeasy of choice if they offer them and be sure to arrive on time.
For more NYC food and restaurants guides, plus travel tips, visit our Westgate Resorts Travel Blog.

RELATED ARTICLE: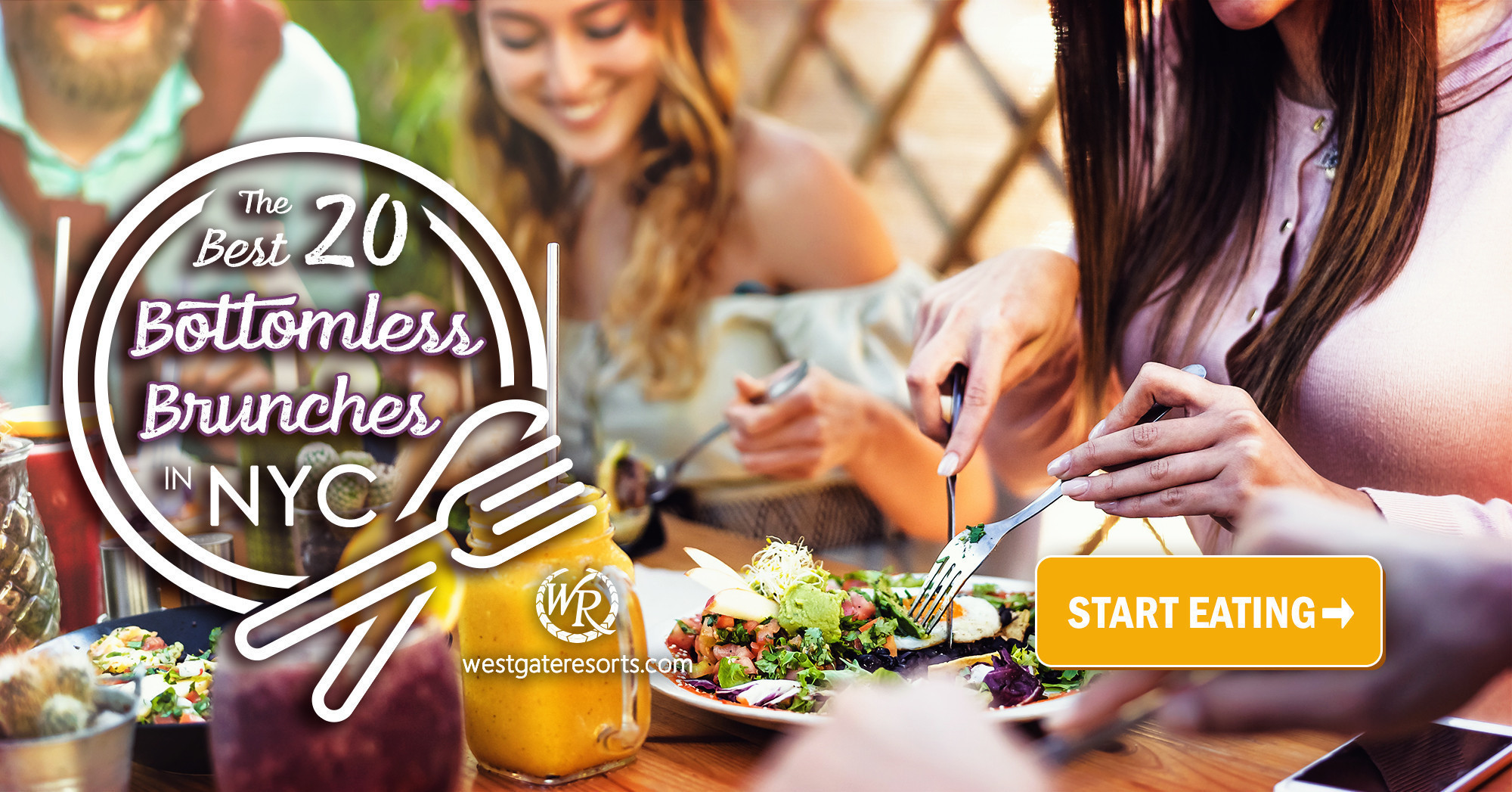 At Westgate Resorts, when you Check-In, there's a LOT to Check-Out! Your vacation awaits! Start planning your next vacation today or talk with a vacation planner at 888-852-2959 or 407-355-2690.
* Westgate Resorts is in no way affiliated with the attractions featured in this article. Items or places listed are current as of the publishing date of this article. Please call or visit the respective website for the most up-to-date offerings and details.
When You Check-in, There's a Lot to Check Out
Sign up for our newsletter and check-in to great offers, secret stuff, and special events.