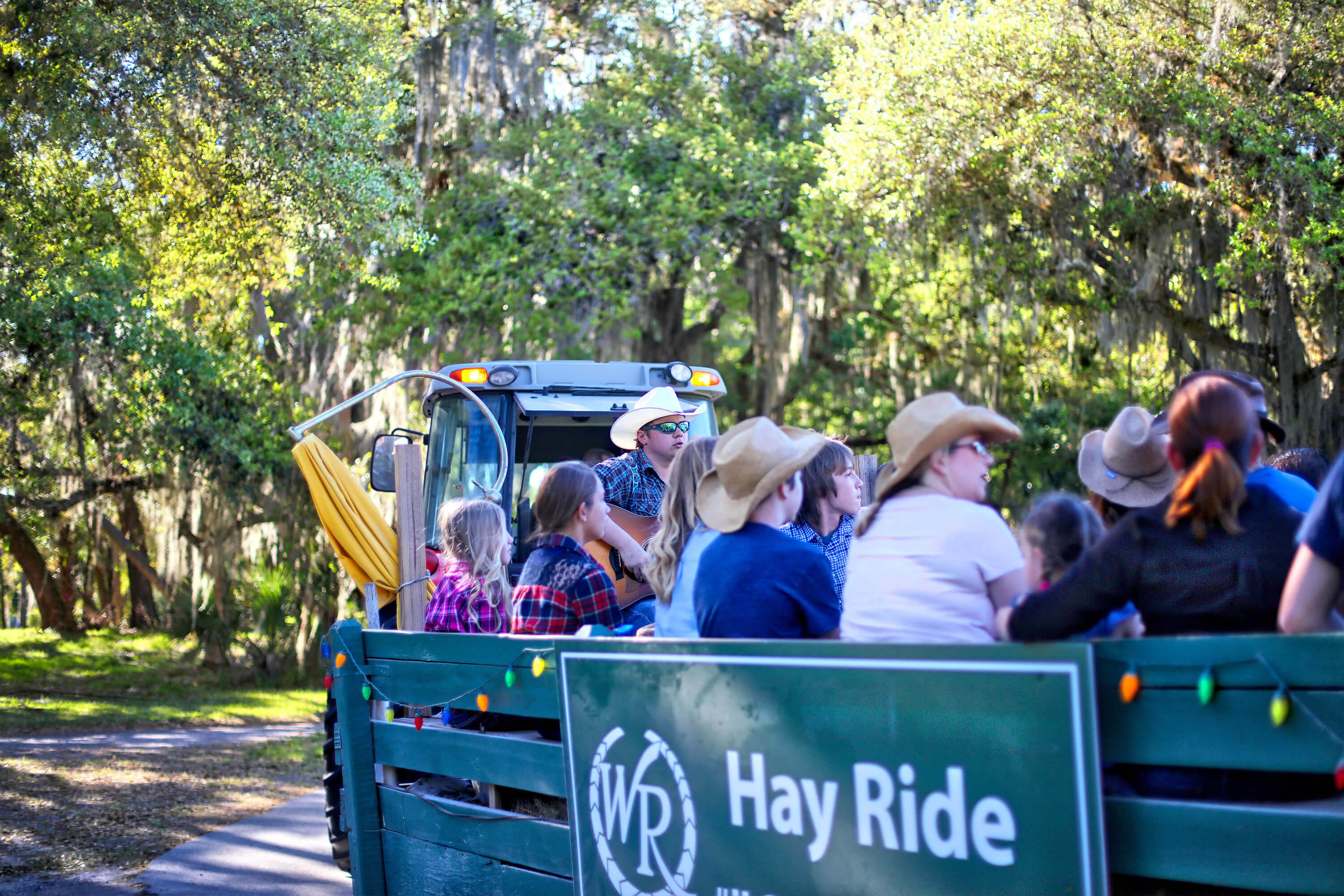 COVID-19 Update: the Hayride is Temporarily Unavailable until State Social Distancing Guidelines are modified or lifted.
Dinner Hayride
Break away from the fast-pace of modern living with laid-back, tractor-pulled hayride at Westgate River Ranch Resort & Rodeo! Enjoy the beauty of Florida nature and wildlife on this 45-minute Dinner Hayride adventure that includes a trip to a family-style cookout buffet.
Dinner Hayride
Take a tour like no other on an old-fashioned, tractor-pulled hayride across the 7,000-acre Kissimmee Island Cattle Company (KICCO) Wildlife Management Area! Listen to a crooning cowboy tour guide who will entertain you with music and trivia as you ride along the 45-minute tour. You never know what animals you might spot on your tour, including white-tailed deer, bald eagles, wild hogs, hawks, sandhill cranes, wading birds, cows, bulls, alligators and wild turkeys.
Start or end your hayride adventure with a trip to a family-style cookout buffet at the East Corral, featuring a seasonal menu of barbecue favorites, such as Grilled Chicken, Smoked Ribs, Hot Dogs, Corn on the Cob, Mac & Cheese, Baked Beans, Cole Slaw, Apple Cobbler and a variety of beverages.
Highlights
Prices: $40 for adults, $20 for children (ages 5-12)

Private Dinner Hayrides are available for groups any day of the week with advance reservations (prices vary).

Hayride begins and dinner is served at the East Corral.
X
Westgate River Ranch Resort & Rodeo