10 May Holidays and Events Happening Near Westgate Resorts
10 May Holidays and Events
Spring has sprung and with that comes more time to go outside to enjoy the season. Whether you're looking for things to do in Orlando or crazy things to do in Las Vegas, there's something out there for everyone. We've put together a list of events happening near Westgate Resorts properties across the country during the month of May for you to check out if you're in town. So, what are you waiting for? Reserve your stay at a Westgate property today!
Events Happening Near Westgate Resorts in May
From Cinco de Mayo to Mother's Day, there's a lot to celebrate in the month of May. Here are some ideas to help you plan your spring calendar.
Cinco de Mayo (Thursday, May 5)
Grab your sombrero and your chips and guac, lots of street parties and responsible day-drinking could be in your future.
Kissimmee/Orlando, FL
1 | Promenade at Sunset Walk "Cinco De Mayo" Street Party Celebration
Sip on margaritas and mojitos and listen to Latin dance music during this free outdoor street party in Kissimmee, Florida. The event starts at 5 p.m. There's also free parking for the street party.
WHERE: 3251 Margaritaville Blvd, Kissimmee, FL 34747 | WHO: 407-338-4811
*BONUS EVENT: Orlando Pub Crawl*
Celebrate Mexico's favorite holiday with a pub crawl in Downtown Orlando. Enjoy four drinks included with the price of your ticket. From 6 p.m. to 11 p.m. on Cinco de Mayo, stop by some of Downtown Orlando's popular bars for a drink to celebrate the holiday. The event is hosted by Orlando Pub Crawl. There are so many things to do in Orlando for every holiday.
WHERE: 15 N. Orange Avenue, Orlando, FL 32801 | WHO: 407-466-4325
Park City, UT
2 | Cinco de Mayo 2022 Block Party
Celebrate an early Cinco de Mayo on Saturday, April 30, at the Utah Cultural Celebration Center with a family-friendly event featuring live music, dancing, Latin food, international artists and prizes. The event lasts from 2 p.m. to 8 p.m.
WHERE: 1355 W 3100 S, West Valley City, UT 84119 | WHO: 801-965-5100
Las Vegas, NV
3 | Cinco de Mayo Las Vegas Pool Party
It's not just a pool party but an epic pool party crawl. This event will get you to the best pool parties on The Strip and give you a chance to see some of the biggest DJs in the world. Tickets include zero cover charges, party bus rides, drink specials and photos. The event is hosted by Las Vegas Club Crawl.
WHERE: Las Vegas Strip, TBA, Las Vegas, NV 89109 | WHO: N/A
*BONUS EVENT: Cinco de Mayo Fremont Street Bar Crawl*
This Cinco de Mayo Fremont Street Bar Crawl is said to get you into the best bars in Old Vegas. Enjoy drink specials, VIP express entry, zero cover charges and a party bus ride. The event kicks off at Mickie Finnz Fish House & Bar at 8:30 p.m. on Cinco de Mayo and goes until midnight. The event is hosted by Las Vegas Club Crawl.
WHERE: 425 Fremont St., Las Vegas, NV 89101 | WHO: N/A
RELATED ARTICLES:
10 Reasons to Host Your Family Reunion in Kissimmee, Florida!
10 Things to do in Lake Wales Florida for a 'Wale' of a Good Time!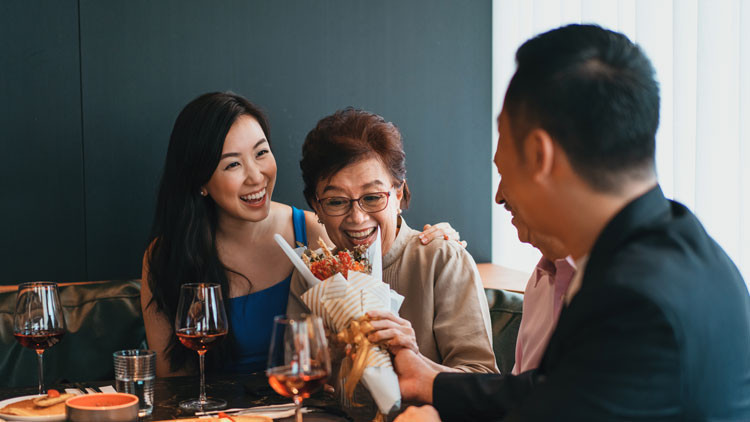 Mother's Day (Sunday, May 8)
Celebrate the special women in your life with brunch or some of these activities to thank them for all that they do.
Orlando, FL
4 | Leu Gardens Celebrates Moms
Celebrate Mother's Day with a stroll in a 50-acre garden with beautiful flowers in bloom. Moms get free admission on Mother's Day from 9 a.m. to 5 p.m. Organizers say picnics and blankets are not allowed in the gardens, but you can still enjoy the spring day.
WHERE: 1920 N. Forest Avenue, Orlando, FL 32803 | WHO: 407-246-2620
*BONUS EVENT: Scott's Spring Fling*
Visit this small town in Mount Dora, located about an hour away from Orlando, to spend a spring day outdoors. Scott's County Market and Café is hosting a spring fling to celebrate the season on Saturday, May 7, and Saturday, May 14, from 10 a.m. until 4 p.m. The event might not be on Mother's Day, but you can still celebrate the special woman/women in your life. Pick flowers, browse craft vendors, enjoy live music and food, plus there will be plenty of photo opportunities.
WHERE: 26216 County Rd. 448A, Mount Dora, FL 32757 | WHO: 352-383-6900
Las Vegas, NV
5 | The Nevada Chamber Orchestra Celebrates "Our Magnificent Mothers"
Celebrate your mother with a Nevada Chamber Orchestra concert dedicated to all the magnificent mothers on Mother's Day. The orchestra is under the direction of Gregory Maldonado. The event is happening at the Summerlin Library from 3 p.m. to 4:15 p.m. on Mother's Day.
WHERE: 1771 Inner Circle Dr., Las Vegas NV 89134 | WHO: 702-243-8222
New York City, NY
6 | Mother's Day Pop-Up
Celebrate Mother's Day with a fun visit to a special-themed bazaar at the Grand Bazaar NYC and pick up a one-of-a-kind gift from the over 130 independent artisans and vendors. The event goes from 10 a.m. to 5 p.m. on Mother's Day. There are so many things to do in NYC. After all, it is the city that never sleeps, so always keep an eye out.
WHERE: 100 W. 77th Street, New York, NY 10024 | WHO: N/A
Memorial Day (Monday, May 30)
Some events are happening to honor our fallen military members, while some events on Memorial Day are also celebrating the unofficial start of summer.
Orlando/Kissimmee, FL
7 | Museum of Military History
Remember those who died by visiting the Museum of Military History. The museum tells the story of the U.S. military, featuring relics, photographs and personal stories. After you're done visiting the museum, you can spend the rest of your evening watching top military movies or reading a book about the history of women in the military.
WHERE: 5210 W. Irlo Bronson Memorial Hwy, Kissimmee, FL 34746 | WHO: 407-507-3894
8 | Memorial Weekend Orlando Carnival Downtown
Happening on Sunday, May 29, the street festival on Church Street in Downtown Orlando is an event to celebrate Caribbean food, drinks and culture. The event is sure to kick off the unofficial start of summer. It is hosted by Caribbean American Passport and goes from noon to 11 p.m.
WHERE: Downtown Orlando, Church Street, Orlando, FL 32801 | WHO: 689-220-8606
*BONUS EVENT: Orlando Balloon Festival 2022*
The two-day event goes from May 27 at 11 a.m. to May 29 at 11 p.m. at Blue Jacket Park. Those attending will enjoy hot air balloons, food trucks, retail vendors and activities for the whole family.
WHERE: 2599 General Reese Ave., Winter Park, FL 32789 | WHO: N/A
New York City, NY
9 | Brooklyn's 155th Memorial Day Parade
Veterans, NYPD, and NYFD personnel will march from 78th street and Third Avenue to 101st and Fourth Avenue in honor of the fallen soldiers and their family members. The event happens on Memorial Day at 11 a.m.
WHERE: 78th St. and 3rd Ave. Brooklyn, NY 11209 | WHO: N/A
*BONUS EVENT: Visit Pier 86 for Military Activities*
The Intrepid Sea, Air & Space Museum is located there and features the legendary aircraft carrier, the space shuttle Enterprise, 28 authentically restored aircrafts and a guided missile submarine, the Growler. Visit on Memorial Day and learn more about our nation's military history.
WHERE: Pier 86, W 46th St, New York, NY 10036 | WHO: 212-245-0072
Gatlinburg/Pigeon Forge, TN
10 | The Titanic Museum
From Friday, May 27 to Monday, May 30, The Titanic Museum will offer all military personnel complimentary admission into the museum. According to the museum's website, there were 44 military personnel aboard the Titanic when it sank.
WHERE: 2134 Parkway, Pigeon Forge, TN 37863 | WHO: 800-381-7670
Bonus Holidays Happening in May
Also happening in May is Military Spouse Appreciation Day on Friday, May 6, International Family Day on Sunday, May 15, and Armed Forces Day on Saturday, May 21.
*Bonus Holiday: Military Spouse Appreciate Day (MAY 6)*
On May 6, show your military spouse how much you appreciate them. If you're able to spend the day together, make it just about the two of you, or a family affair. It doesn't have to be a big event, instead, do something that they would enjoy to show them how much you care about them. Honor the sacrifice your military spouse has made, but also honor your own in that relationship.
Ideas:
-Plan a date night for just the two of you
-Take a staycation/vacation
-Get your military spouse a special gift
-Get a couple's massage/arrange for a self-care spa day
*Bonus Holiday: International Family Day (May 15)*
For International Family Day celebrate all things family by finding ways to show them how much you care. Spend quality time with family members, do an activity all of you can enjoy. If you're unable to spend the day with them, call them and let them know how much you mean to them.
Ideas:
-Go on a picnic
-Go to a theme park
-Go to a state park
-Have a movie night
*Bonus Holiday: Armed Forces Day (May 21)*
On Armed Forces Day, the third Saturday in May, pay tribute to the men and women of the Armed Forces by visiting a museum or loved one, or you can do something in the community to honor your local military personnel. It can be as easy as saying, "Thank you for your service," when you see someone who's an active military member.
Ideas:
-Go volunteer at a VA hospital
-Visit a military museum
-Watch military movies
-Spend time with a military family member
For more events happening around Westgate Resorts, visit the Westgate Resorts Blog.

RELATED ARTICLE:
At Westgate Resorts, when you Check-In, there's a LOT to Check-Out! Your vacation awaits! Start planning your next vacation today or talk with a vacation planner at 888-852-2959 or 407-355-2690.
* Westgate Resorts is in no way affiliated with the attractions featured in this article. Items or places listed are current as of the publishing date of this article. Please call or visit the respective website for the most up-to-date offerings and details.
When You Check-in, There's a Lot to Check Out
Sign up for our newsletter and check-in to great offers, secret stuff, and special events.