Are You A Shallow Traveler? 8 Ways You Doomed Your Getaway From The Get Go
---
Focus More on Making Memories, Not Marking Moments

Engage in Sustainable Travel Practices

Don't Set Unrealistic Expectations

Break Your Addiction to Your Technology

Ditch the Routine on the Road

Don't Rely Too Much on Travel Guides

Remember That Reviews Don't Always Match Reality

Make Your Imagination Go Beyond Your First Image Of The Place

Ditch The Distance! Go Staycation!
---
Are You A Shallow Traveler? 8 Ways You Doomed Your Getaway from the Get-Go
"Travel is about the gorgeous feeling of teetering in the unknown." – Anthony Bourdain
Back in the pre-Internet days, families would simply load up the station wagon a la the Griswolds to head off on a travel adventure without a lot of planning or forethought. Traveling these days involves a lot more complexity, whether it's searching for the best deals from a myriad of travel sites, weeding through social media sites to find relevant travel reviews and even determining whether or not the destination achieves the standards of "Instagram worthiness" – not to mention the notorious concepts of "FOMO (fear of missing out) Syndrome," and "country counting" (treating travel as little more than a checklist or competition), as well as avoiding certain destinations that have been recently plagued with overtourism. Getting sidetracked by certain negative travel trends can often lead to a vacation experience that often comes off as shallow and unfulfilling in the long run.
And look, if traveling was free then we'd all have unlimited opportunities to work the kinks out of our own expectations, but since most people only have a precious few weeks per year and precious few dollars of travel budget to spend, it's important that we jump into a quick travel introspection on exactly what we WANT out of our leisure travel experience. Is it for thrills? Is it digital detox? Is it just to lay around on beige hotel bed sheets all day in the AC until the shivers of our post-work-week fever dreams drip-dry off of our soul? There are as many ways to experience travel at world-class resorts as there are people in the world. Fortunately, by recognizing and avoiding the traits associated with the so-called "shallow traveler," you can enjoy your next travel excursion to its fullest. Here are some "travel don'ts" that can doom your vacation getaway from the get-go if you're not careful:
1 | Focusing More on the Moments than the Memories | In her landmark 1977 treatise, On Photography, Susan Sontag wrote, "So successful has been the camera's role in beautifying the world that photographs, rather than the world, have become the standard of the beautiful." These days, it seems that a trip's Instagram-worthy potential has become a prime consideration in deciding where to travel next. I mean let's face it,... it's the whole reason that listicles with titles like the best instagram spots in NYC even exist! Believe it or not, an estimated 1.2 trillion digital photos were taken in 2018 alone and Instagram itself boasts more than one billion active users. Over the last several years, just about every popular tourist site throughout the world – ranging from the pristine marine ecosystem of Hanauma Bay, Hawaii, to the spectacular temples of Angkor Wat in Cambodia – has been inundated with tourists seeking to capture the picture-perfect images they have viewed from so-called social media influencers (and judging a destination based on its "Instagrammability"). A quick glance of Instagram reveals the same copycat images being replicated over and over without any originality as overtourism in certain travel locales runs rampant. However, this obsession with capturing the ideal photo to generate likes and followers on social media tends to take away from those special moments spent with family and friends. Bottom line: Put away your selfie stick and ditch the #doitforthegram mentality! Instead of attempting to document every single aspect of your trip to upload on social media, try to put the smartphone away occasionally and simply immerse yourself wholly into the vacation experience.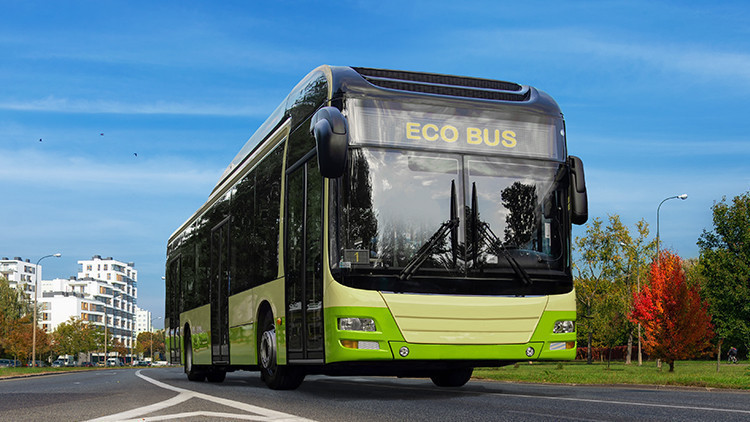 2 | Not Engaging in Sustainable Travel Practices | "Travel makes one modest," according to Gustave Flaubert. "You see what a tiny place you occupy in the world." With record numbers of travelers hitting the highways and departing from airports each year, the importance of doing your best to limit your environmental impact while traveling has become imperative. Specific ways you can reduce your carbon footprint on the road include booking at eco-friendly resorts and hotels (look for green building certification programs such as LEED), packing light, eco-proofing your home before you leave (including adjusting your thermostat to its lowest setting and turning off any running appliances), bringing along your own reusable water bottles, using greener transportation, choosing to walk or bike short distances once you arrive at your destination, eating local and staying longer in one locale to avoid wasting energy.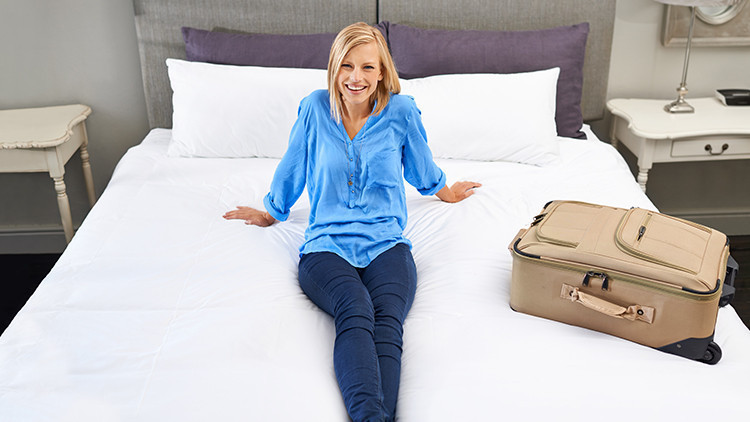 3 | Setting Unrealistic Expectations | Don't nitpick the nuances! Maybe the hotel doesn't truly have "blackout drapes" as advertised, the hot tub is closed for repair or the "state-of-the-art fitness center" is nothing more than a treadmill and stationary bike in a windowless room the size of a closet. Don't let minor issues like these reflect negatively on your entire vacation experience. Remember that the resort photos you viewed in resort brochures and on official websites were taken under ideal circumstances, and maybe even before a full-scale renovation or re-branding. Plan on a few minor hiccups and speed bumps along the way and adjust your travel expectations accordingly. Try to maintain a sense of humor about it all and forge ahead. Best of all, any travel mishaps you encounter can be used as learning experiences to avoid during subsequent trips.
4 | Becoming Addicted to Your Technology | Author Robert Kaplan once wrote, "Travel is like a good, challenging book: it demands presentness – the ability to live completely in the moment, absorbed in the words or vision of reality before you." There's no reason why you have to ditch your smartphone entirely while on the road, but it's definitely a good idea to limit its use so you can reap all the rewards associated with your travel experience. Delete any distracting apps such as social media, games, news, etc. before your trip (or simply hide them in a folder away from your home screen). Make visible only those apps associated with your travel itinerary. Likewise, turn off all unneeded notifications, so you won't get unnecessarily distracted during your vacation getaway. Pick a specific time each day to check and delete your email, so it doesn't pile up. Last but not least, turn off cellular data, so you will only be able to use the Internet when connected to WiFi at your resort/hotel or in restaurants. (If you simply can't bear the idea of limiting your smartphone use throughout your vacation, why not set aside one 24-hour period during your travels as a "smartphone-free day"?)
5 | Settling for the Routine on the Road | Before you even head out on your travel adventure, you should decide what you want to get out of this particular trip. Do you intend to lounge on white-sand beaches all day, explore world-famous theme parks, take a hiking excursion through the mountains, catch a Broadway-caliber show, ski down white-powder slopes, tee off on championship golf courses, enjoy nonstop gaming action or experience some other travel adventure? Wherever you plan on going, make sure to step outside your comfort zone, engage with the locals and sample the regional cuisine, as well as explore hidden treasures not listed in standard travel guides along the way. If you intend to spend your time eating out at Chili's instead of checking out local eateries and watching reruns of American Pickers in your hotel room each night, you're really not widening your horizons. In that case, you might as well just settle for a "staycation" and save yourself both time and money. In fact, some of the joys of travel involve keeping an open mind, going off the beaten path and discovering unique travel experiences outside the usual tourist hotspots.
6 | Relying Too Much on Travel Guides | Although travel guidebooks can definitely come in handy as you research a particular locale and get an overview of your destination (you'll want to make sure that your destination's equivalent to "Wally World" is open, of course), too much planning can leave little to no room for much-needed spontaneity during your vacation getaway. You will definitely want to build in some flexibility into your travel schedule in order to have plenty of free time to discover new experiences along the way, as well as to just simply relax and unwind for a while. As author Lawrence Block once wrote, "Our happiest moments as tourists always seem to come when we stumble upon one thing while in pursuit of something else." The next time you travel, lay off the guides ahead of time, and simply check out potential points of interest on the spot. If need be, a great travel hack is simply to Google a point of interest with the words "near me" on your mobile, and see what pops up the closest, or get more specific if your tastes run towards a certain kind of attraction or diversion. For instance, if you wake up at your midtown Manhattan hotel and you're feelin' like today's all about visiting free museums in NYC, Google that, make your short list, shut down the mobile, and it's off you go!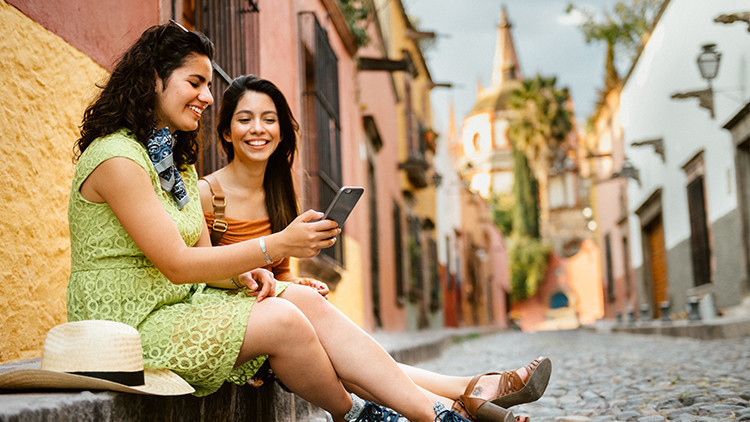 7 | Believing that Reviews Match Reality | When planning your next trip, be careful not to over-rely on online reviews from such immensely popular sites as TripAdvisor and Yelp. Fake reviews abound – ranging from glowingly positive writeups to hatchet jobs written by disgruntled individuals with their own specific agendas. According to The New York Times, "Marketing data indicates that negative reviews in particular dramatically influence our buying behaviors. But research on the biases and demographics of online reviewers … suggests that our faith in reviews is misguided … Reviews are subjective, and the tiny subset of people who leave them aren't average." In fact, just about 1.5 percent of the entire population actually writes these type of reviews, according to recent reports. If you do glance at some online travel reviews during your travel planning, make sure to weed out the most extreme perspectives (either negative or positive) and look for ones that are closer to the median. Also, make sure to determine if the specific concerns and/or plaudits raised by the reviewer are even remotely similar to the ones you anticipate facing during your travels. Last but not least, focus on the reviewer's comments rather than the star rating, which could be totally unrelated to each other.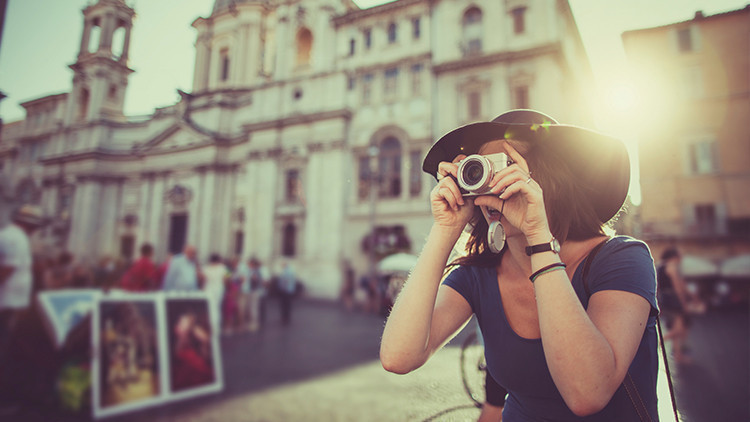 8 | Focusing on Image over Imagination | Let's face it, the deluge of glossy travel guides, glamorous Instagram photos and glowing depictions in travel blogs can serve to severely distort your image of any particular travel destination. In fact, an extreme form of culture shock known as "Paris Syndrome" has been identified among a very small portion of visitors who have allegedly reacted negatively when the "City of Lights" fails to meet romanticized expectations culled from their exposure to popular culture representations of Paris over the years. According to The Atlantic, "The shock of coming to grips with a city that is indifferent to their presence and looks nothing like their imagination launches tourists into a psychological tailspin." Psychiatric symptoms associated with Paris Syndrome include hallucinations, anxiety, depersonalization, acute delusional states and feelings of persecution, among others. Although this is an extreme example of travel letdown, you can avoid any feeling of disorientation while vacationing by thoroughly researching the history, culture, cuisine, etc. of your destination – warts and all. Look for up-to-date and reliable travel tips from reputable travel bloggers and local convention and visitor bureaus. Check out the more realistic traveler's images on review sites like Yelp and TripAdvisor and compare them with the somewhat more idealized photos uploaded by the resort's marketing department. And finally, don't feel like you have to visit EVERY notable site and attraction in a given locale. Check out the sites that interest you the most and don't fret about the other ones (even if they are plastered all over Instagram!).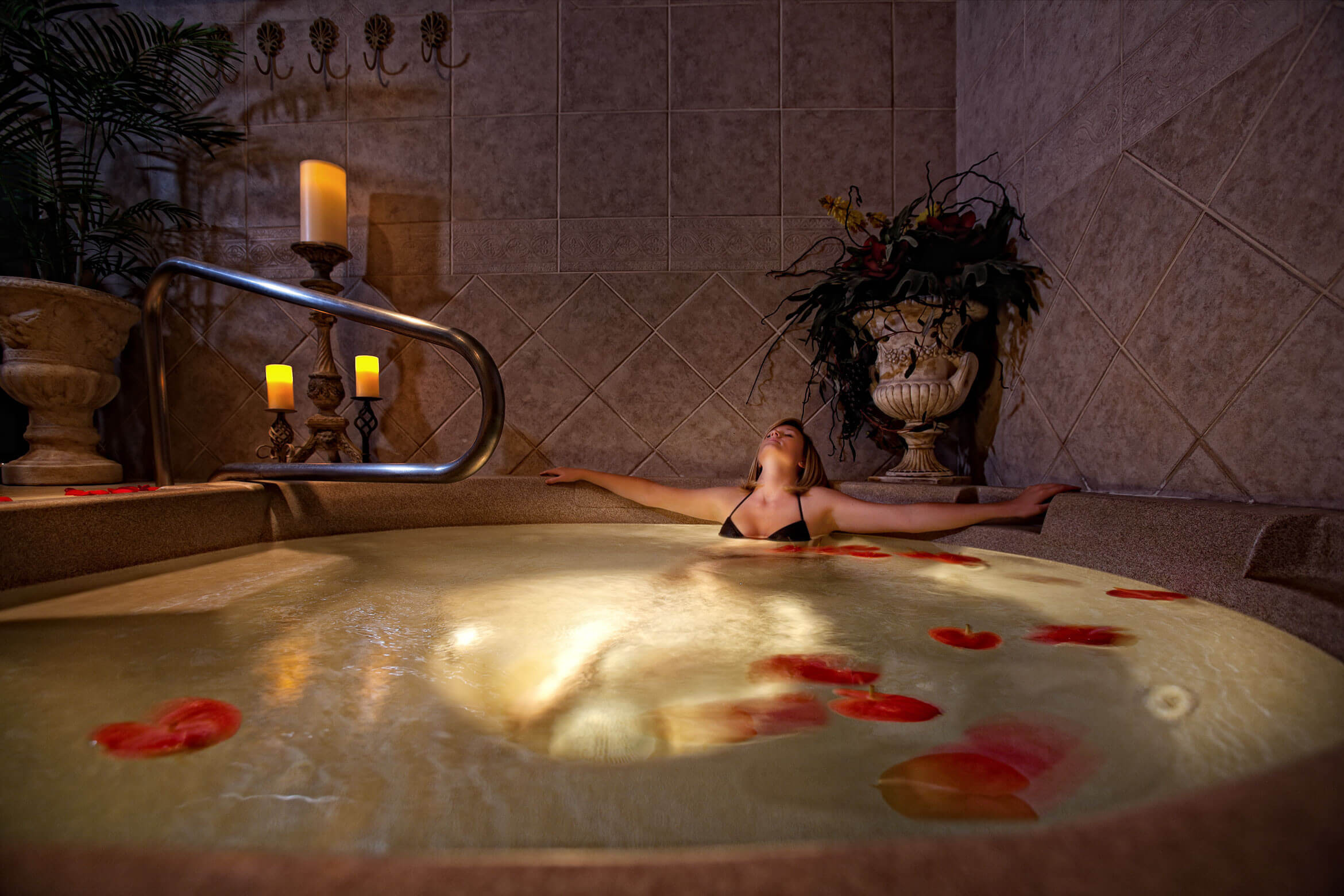 BONUS | Ditch The Distance, But Savor The Spa! | Finally, remember this... the difference between a vacation and a staycation often boils down to your mindset. Many people have found that taking their vacation time off and spending it in-town at a great staycation hotel or resort is the perfect way to unwind, without many of the stresses that come along with long-distance travel. If you happen to be looking for Florida weekend getaways for families, water park resorts in Florida or some great local Florida glamping... it's now been well studied that Florida staycations are actually the number one, most sought-after staycation destinations (by city in Florida) in the U.S. when you take into account all the cities surveyed* by 47 data points. Additionally, you can double-down on the relaxation recharge and choose a staycation resort that is also a full resort spa experience, that way you'll be immersed in chill, and be able to let go of all that ill-travel-will (yes, it rhymed but this is the end of the post, so really... are you going to come down on us for that one? ;) ). Bottom line, don't skip the spa if you have the option to book a spa resort that can help carry your cares away, if only for a few days.
Like our travel blog? Want to relax more when you travel? Learn more about our Gatlinburg spa, check out these great spa resorts in Tennessee, learn more about or Park City spa, take a tour of the best spa resort Orlando has to offer, and figure out the worst days to travel by car so you can skip the hassle, all right here on the Westgate Travel Blog!
At Westgate Resorts, when you Check-In, there's a LOT to Check-Out! Your vacation awaits. Start planning your next vacation today or talk with a vacation planner at 888-852-2959 or 407-355-2690.
* Data gathered and compiled for use from WalletHub's 2019 Study on Best & Worst Cities for Staycations
RELATED ARTICLE:
Other tagged pages of interest: orlando hotels near disney, resorts near universal studios orlando, lake buena vista resort, kissimmee resorts, kissimmee hotels, hotels orlando, orlando resorts, staycations
When You Check-in, There's a Lot to Check Out
Sign up for our newsletter and check-in to great offers, secret stuff, and special events.