What Happens To Your Timeshare When You Die?
Timeshare is an opportunity to live in the best of both worlds: an amazing escape to paradise with all the amenities you can think of and none of the hassle of the nickel-and-dime. It's typically less expensive than buying a vacation condo in some popular destination area, and responsibilities like maintenance and upkeep are left to the property developer, so you don't have to worry.
CALL 800-351-0461 TODAY TO EXPLORE YOUR EXIT OPTIONS. DON'T GET SCAMMED BY THIRD PARTIES!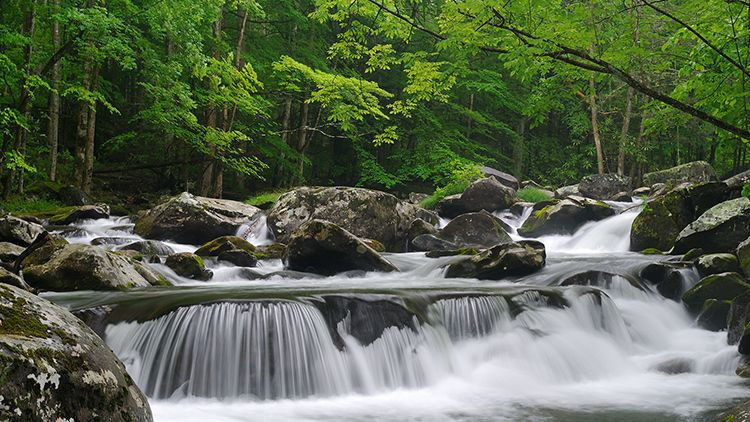 But what happens to your timeshare when you die?
All timeshare ownership is predicated on an agreement that is signed the day someone purchases their new timeshare. In addition to things like frequency and dates, your timeshare agreement may also include certain legal clauses that protect your ownership, making the timeshare valid for the lifespan of the original owner - in this case, you. However, in the case of an owner's death, a timeshare becomes part of that owner's estate, and thus, the benefits, investment, and obligations attached to it are passed onto the next-of-kin or the beneficiary of the estate. But before we talk about what happens from your beneficiary's perspective, let's talk about the lead up to your timeshare becoming part of your estate.
Obligations And Responsibilities Of Ownership
In the unlikely (and unfortunate) case where payments are not made on a timeshare (or maintenance fees in some cases) as the timeshare is moving into (or is already in) probate, the resort developer may need to foreclose and take back the timeshare. If the estate of the deceased has assets at the time of death, the assets may be used to satisfy the debt. Some assets in some states and situations are exempt, such as homestead property, but assets subject to probate are sometimes unprotected. Check your state and local regulations concerning this for more information.
A Word About Probate
Once the owner of a timeshare dies, the timeshare is now subject to probate. Having a will doesn't avoid probate, but rather, it instructs legally how the assets (such as the timeshare) should be distributed. Going through the probate process could be quick or rather lengthy, based on state laws and value of assets involved. A couple of notes here... during probate, your beneficiaries will not be able to use the timeshare, as now the executor of the estate is the one who is responsible for making sure the maintenance fees are paid while the timeshare is in probate. If you want to keep the timeshare out of probate, consider adding your child or beneficiary to the deed as an owner before your passing, or placing the timeshare in a revocable trust (consult professional legal advice on how to do this).
I've Inherited A Timeshare! Now What?
If you have recently inherited a timeshare, here are a few things to keep in mind:
Read the Agreement: It's never easy to deal with the passing of a loved one, and worrying about legal obligations is often the furthest thing from your mind. However, it's important to understand the timeshare contract to avoid penalties or legal recourse for late fees or breach of an agreement.
Consult With Your Developer: Timeshare contracts and inheritance laws are complicated and can vary state by state. Don't go it alone! Call your timeshare resort developer and explain what has happened. Oftentimes, you may be the first person to let them know that the owner has passed away. If you need to understand the inheritance laws in your state and the state in which the timeshare is located, consult your attorney. Also, look into any will or estate documentation left behind, as it often provides guidance in these areas.
Don't Stop Making Payments: If you're the owner of the newly inherited timeshare but are not sure you want it, it might be tempting to stop paying. But fees can quickly accrue, and some companies might start legal proceedings in as little as 60 days or less, so don't stop paying. Instead, reach out to your developer and see what their process is in place for when a timeshare owner passes on. It is likely that they can actually guide you through your options in most cases.
Don't Wait: Though processes like probate (determining who legally owns the property after death) can take time, you should have an idea of what course you're going to take as soon as possible to avoid complications surrounding the vacation ownership.
One final note in this area,... in most situations, an inheritance can be declined (often through a disclaimer document). If you do not want ownership of the timeshare, you may (in some cases) be able to simply decline the inheritance, in which case the inheritance would go to the next-of-kin. If they subsequently deny it, then the property would likely be foreclosed on and any debt would be paid through estate assets, if available and applicable by the laws that apply. In this case (and if done correctly), the heirs would not suffer from credit damage typically associated with foreclosures on timeshare properties.
Should You Transfer The Timeshare?
Transferring a timeshare might be a good idea if you don't want to keep it and didn't decline the inheritance. It's also a good option if you're leaning towards someone taking the property off your hands for a minimal cost. Again, not every scenario is foreseeable, but the first step on this road is to reach out and call your timeshare/resort developer. If the unit is fully paid and in good standing, they may suggest a course of action that can satisfy all parties involved, for a nominal cost (cheaper than all the probate scenarios).
If you're planning on selling, it's important to know it's not as simple as selling a house. For example, it might be illegal for you to transfer the timeshare privately or without contacting the developer. As such, if you're considering selling, the first step is to read the contract thoroughly to avoid any issues, and then reach out to your developer with questions. Be careful about so-called timeshare resellers in the market, who prey on people in this exact situation, and will attempt to get you out of timeshare (oftentimes illegally, and with dubious results), for a hefty fee that can be over $5,000. Don't get roped into a timeshare exit scam or do business with timeshare resellers that want something up front. Buyer beware!
Parting Thoughts On Timeshare After A Passing
As a closing note, because timeshares are a big business, be wary of third-party sellers that promise quick sales and demand upfront closing costs. Instead, contact the resort developer and request help directly from them. After death, a timeshare can quickly be forgotten in the scramble to manage assets and make sure everything else is taken care of for the estate. Don't let it turn into a problem that doesn't have to happen! If you carefully review both the agreement and your options with your developer, you might be able to avoid long-term financial issues.
For more information regarding The Legacy Program, or to reach out to us to discuss your options (in the event of an owner's passing), please call 800-351-0461, Monday through Friday from 9 a.m. to 5 p.m. Eastern Time.
Looking for Related Information? Try These Topics...
*This article is not intended as a substitute for professional, legal advice. We are not attorneys and this article is not intended to give legal counsel in any way, shape or form. If you have further questions about your specific situation, you may want to seek the advice of a competent attorney that specializes in these areas of practice.