11 Spots to Find the Best Las Vegas Airport Food
11 Spots to Find the Best Las Vegas Airport Food
Before you experience all the amazing Las Vegas restaurants with a view, you'll probably want to grab something to eat at the Las Vegas airport. It's super convenient since Harry Reid International Airport (LAS) is just 5 miles from downtown Las Vegas and all its incredible attractions.
Whether you're looking for the best pizza Las Vegas has to offer, or you're looking forward to enjoying all you can eat sushi in Las Vegas, you'll be spoiled for choice in the heart of Sin City. To get your adventure started, why not refresh with a quick bite at the best restaurants in the airport?
Food at Las Vegas Airport
At Harry Reid, you'll find a collection of classic American franchises like Burger King, Jamba Juice, and Moe's Southwest Grill. You'll also find site-down options like a tequileria, cantina, and a diner serving up all-day breakfast.
Ready for more inspiration? Dive into our round-up of the best places to eat at Harry Reid (LAS).
1 | Pei Wei Asian Kitchen | If you want some fresh Asian fare made-to-order, then grab a spot in line at Pei Wei. Try their savory orange chicken over a bed of steaming white jasmine rice, or kick things up a notch with their Firecracker Chicken Nachos.
Instead of the typical boxed meals you find in airports, Pei Wei offers something hot off the grill. It's a great change of pace packed with Asian-fusion flare.
WHERE: Terminal 1, Concourse C
RELATED ARTICLES:
10 Food Trucks Las Vegas Locals Will Tell You About
The 14 Best Restaurants that Serve Chinese Food Las Vegas Locals Love
The 15 Best Pizza Places in Las Vegas
2 | Jose Cuervo Tequileria | It's not surprising to find a lively Mexican restaurant serving up margaritas and quesadillas at an airport in Las Vegas.
Whether you're in the mood for a loaded burrito or some tostadas, you'll find all the staples of a classic Tex-Mex-style menu on offer.
From signature drinks to DIY burritos, this restaurant makes the perfect place to grab a bite and relax after a flight.
WHERE: Terminal 1, across from Gate C5
3 | Rachel's Kitchen | A Las Vegas chain, Rachel's Kitchen serves freshly made salads, sandwiches, smoothies, and more at their small restaurant in the airport. The family-friendly, casual eatery is great for grabbing some hearty food on the go.
From crispy avocado toast to fresh greens topped with grilled chicken, Parmesan cheese, and cream Caesar dressing, Rachel's Kitchen's menu offers plenty of healthy, fresh food options for travelers.
For a sweet treat, try one of their fruit smoothies or freshly made watermelon juice!
WHERE: Terminal 1, near Gate D6
4 | Ruby's Diner | If you're looking for a great sit-down restaurant in Harry Reid, head over to Ruby's. This 1950s-themed diner welcomes guests with a warm atmosphere and mouth-watering menu with all those classic diner dishes that never get old.
Try a burger made fresh on the grill, along with some piping hot fries begging to be dipped in ketchup. Or go for a thick and creamy milkshake, savoring each sip while you tap your toes to one of the songs playing from the old-timey jukebox.
There's also an adults-only bar section for weary travelers that want a kid-free reprieve.
WHERE: Terminal 1 Food Court
5 | Wolfgang Puck Express | When you think of the best steakhouse in Las Vegas, Wolfgang Puck's 5-star eatery likely comes to mind.
Although this may not be as great as the real deal, it can certainly satiate your appetite if you have a palette that favors dishes like oven-roasted salmon and pesto and goat cheese pizza over the typical airport fast food.
You can enjoy your meal in the dining area or grab it to go. Either way, you'll be sure to enjoy the chef-infused flavors from the curated menu.
WHERE: Terminal 1, next to Gate D17
6 | Las Vegas Chophouse & Brewery | It's not often you'll find a New York strip steak made fresh to order in an airport but leave it to Las Vegas to deliver.
In addition to fresh steaks, the restaurant also serves incredible spicy buffalo-breaded shrimp, a salmon BLT topped with cracked aioli mustard, and even filet mignon.
You'll be able to enjoy a menu that includes salads, entrees, sandwiches, and starters, all easily paired with one of the many beers from the brewery.
WHERE: Terminal 3, Concourse E
7 | Fresh Attractions | Ready-made salads and sandwiches are available in abundance at Fresh Attractions. The humble marketplace-style restaurant is ideal for the busy traveler looking to grab something they can either eat in the terminal or take onto their flight.
Enjoy a chicken Caesar salad topped with a grilled filet, turkey cheddar on multigrain bread, or even a yogurt parfait topped with crunchy granola and fresh berries.
We recommend Fresh Attractions for solo travelers and families, especially those who are short on time but want something to eat that isn't fast food.
WHERE: Terminal 1 Food Court, before Gate B15 or next to Gate C14
8 | The Village Pub | Another local chain loved by Las Vegas locals, The Village Pub serves up great pub food and craft beers. Think hearty pot pies, creamy soups, savory melts and layered sandwiches over baskets of fresh fries.
Try a bowl of their famous French Onion Soup, or snack on some of their delicious, breaded buffalo cauliflower bites. On top of their many sandwiches, you can also choose to build your own burger complete with a half-pound Angus beef patty and brioche bun.
If you're looking for greens, there's a great salad menu featuring options like Apple Pecan Salad or a traditional Cobb.
WHERE: Terminal 3, across from Gate E14
9 | Shake Shack | This New York joint has touched down in Las Vegas, and it's the best place to grab one of their famous burgers and fries.
See what all the hype is about on the East Coast as you try a classic ShackBurger—Angus beef with lettuce, tomato, cheese, and their signature sauce.
Vegetarians can go with the Shroom Burger, a crisp-filled portobello mushroom filled with melted muenster and cheddar cheeses.
Of course, you'll want to top off your order with one of their famous shakes. You can't go wrong with classic chocolate, vanilla, or strawberry, but the Cookies & Cream Shake is another crowd-pleaser.
WHERE: Terminal 1 Food Court
10 | Siegal's Bagelmania | If you've got bagels on the brain, we suggest skipping the usual Einstein Bros and checking out Siegal's Bagelmania!
This restaurant has been serving some of the best bagels in Las Vegas since 1989. They're a signature go-to for LV natives flying in and out of the airport for good reason.
You can order one of their handmade bagels however you like; whether it's a breakfast sandwich filled with eggs, sausage, and avocado, or a classic cream cheese delight, there is no wrong option on their menu.
WHERE: Terminal 1, next to Gate A10
11 | Sprinkles Vending Machine | Sprinkles Bakery is famous for its Cupcake ATMs, which dole out on-demand cupcakes that are sure to satisfy any sweet tooth craving.
The famous vending machine will deliver instant satisfaction in the form of a fresh cupcake topped with signature icing. Some are even double the fun, thanks to a center filled with cream or jelly.
Whether you like classic flavors like vanilla or red velvet, or you want to sample one of Sprinkles's unique recipes, the vending machine is the perfect pick-me-up.
WHERE: Terminal 1, across from Gate D10
YOU MAY ALSO LIKE:
17 Fun Facts About Las Vegas That Will Make Think
12 Top Las Vegas Restaurants Every Food Lover Should Try
Last Tips on Best Places to Eat in Las Vegas Airport
Whether you want to treat yourself to something sweet or grab a burger to-go, Harry Reid International Airport has plenty of dining options no matter which terminal you're in. After you stop by the best coffee shop Las Vegas Strip has to offer, you'll easily be able to find sit-down and takeaway options within walking distance of all airport gates.
Just make sure you time your meal according to your flight schedule; most sit-down restaurants offer to-go options, so you can get something yummy to eat without the risk of missing your flight. And if your in need of Las Vegas itinerary inspiration, check out the Westgate Resort Travel Blog!

RELATED ARTICLE: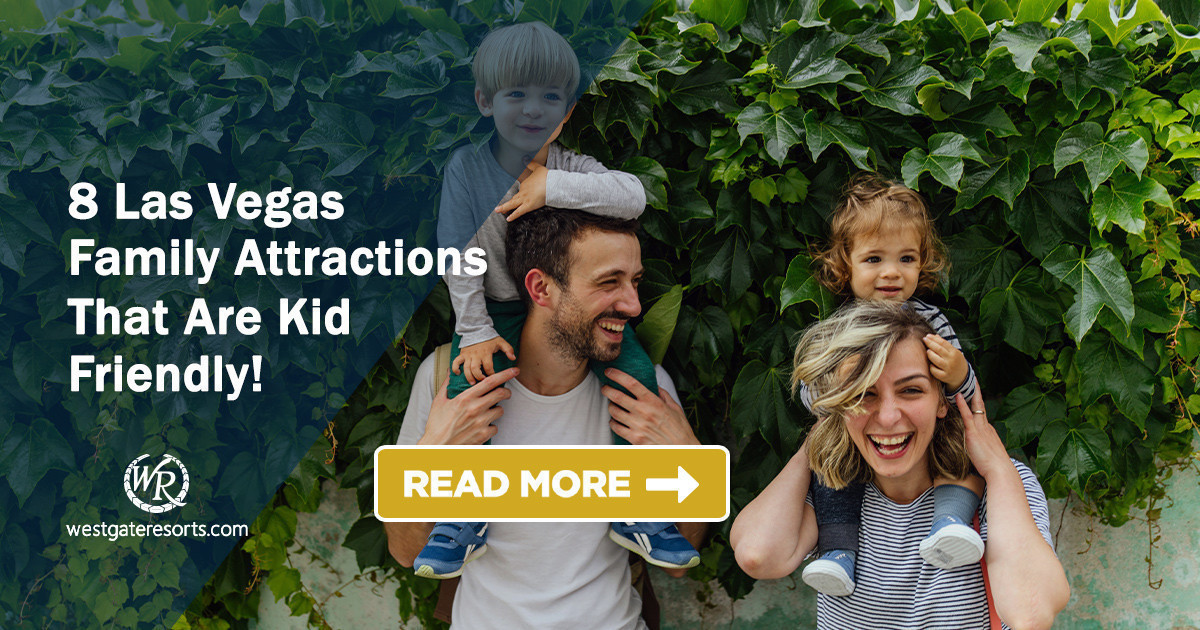 At Westgate Resorts, when you Check-In, there's a LOT to Check-Out! Your Las Vegas vacation awaits! Explore our Las Vegas resorts today or talk with a vacation planner at 888-852-2959 or 407-355-2690.
* Westgate Resorts is in no way affiliated with the attractions featured in this article. Items or places listed are current as of the publishing date of this article. Please call or visit the respective website for the most up-to-date offerings and details.
When You Check-in, There's a Lot to Check Out
Sign up for our newsletter and check-in to great offers, secret stuff, and special events.