8 Las Vegas Attractions that are Kid Friendly
8 Las Vegas Family Attractions That Are Kid-Friendly!
Tourism is the cornerstone of Las Vegas' economy, whether it be bachelor party groups, business trips, or family vacations, there are tons of things to do during the day in Las Vegas. There's also an equal amount of extreme things Las Vegas offers and things for kids to do in Vegas. In fact, the array of ways to have family fun the Las Vegas means that Vegas is gaining popularity as an attraction not just for gambling, but family-friendly fun.
The Entertainment Capital of the World is a great family vacation destination that offers new and exciting experiences for everybody. It's also becoming a favored road trip destination for families looking for an eclectic holiday destination in the United States.
Next to the glamorous gaming establishments that the city is famous for (and thrill seekers can't get enough of), there are tons of fun things to do in Las Vegas for kids like theme parks, outdoor adventures, fun performances, and animal habitats to explore. If you're wondering if it's a good idea to vacation in Vegas with kids, keep reading as we dig into Las Vegas family activities for the ultimate Vegas family vacation.
Las Vegas Family Attractions to Visit on Your Next Vacation
Las Vegas is one of those cities that is chock-a-block with activities. It doesn't matter what part of the city you turn, there is fun to be had and luckily, kid-friendly Las Vegas experiences that make it a fantastic destination for families.
But, with all the dazzling neon signs and entreaties to visit this establishment or catch that show, it's tough to figure out which sight you should see first.
That's why we decided to put together this list of eight must-see attractions in Las Vegas including some of the best family attractions and things to do in Vegas for kids.
1 | Imaginarium 360 at Westgate Las Vegas | If you're in Las Vegas, you have to check out Imaginarium 360 at Westgate Las Vegas. Experience over five million lights across nearly five acres in this walk-through attraction. Guests will enjoy synchronized music and lights, along with imaginative mazes, interactive game experiences and tons of photo opportunities with more than 20 life-like creatures. The fantastical attraction is fun for the whole family!
WHERE: 3000 Paradise Rd, Las Vegas, NV 89109 | WHO: 702-732-5111
2 | The Magic Show | Every kid loves magic! Whether it's the mystery behind the trick that creates the shock, awe and fascination, or the challenge of cracking the code to figure out how it all works, magic is always fascinating entertainment for kids of all ages. This is why Westgate Las Vegas made it to the top of our list. In fact, the show is headlined by Jen Kramer, who puts on a head scratching, mind-boggling, one-of-a-kind show that is both kid-friendly and entertaining.
WHERE: 3000 S Paradise Rd, Las Vegas, NV 89109 | WHO: 702-732-5111
RELATED ARTICLES:
The Top 10 Indoor Activities in Las Vegas
10 Free Attractions in Las Vegas to Keep You on Budget!
12 Things to Do in Las Vegas During the Day
3 | Adventuredome Theme Park | If you're looking for indoor activities in Las Vegas for family fun, this sprawling five-acre indoor theme park located close to the popular Circus Circus, makes the perfect place to enjoy year-round rides for the whole family. In fact, it's one of those places where parents get to enjoy roller coasters and thrill rides right along with their kids. There are activities for kids of all ages, including 4D movie adventures, miniature golf, arcades, and fair games. Entry is free and you only pay for the specific rides and/or games that you choose to play. Keep in mind that this is the type of place that you may end up spending the whole day at so it's worth getting there early to enjoy every activity that you want. Be sure to buy the all-day ride pass if you're going to visit the Adventuredome so you and your kids can really go all out.
WHERE: 2880 S Las Vegas Blvd, Las Vegas, NV 89109 | WHO: 702-794-3939
4 | Shark Reef Aquarium | Wondering what to do with kids in Las Vegas? Add the Mandalay's Shark Reef offers underwater exploration, Las Vegas style to your list. The aquarium features 14 different exhibits with over 100 different predator species including sharks, crocodiles, rays, piranhas. But, it's not all scary, as the venue also features cute sea turtles and all kinds of exotic fish. By far the most popular of the exhibits here is the 1.3-million-gallon tank filled with sharks, not to mention the shark reef with its tunnel-like structure that makes you feel as much a part of the attraction as anything.
WHERE: 3950 S Las Vegas Blvd, Las Vegas, NV 89119 | WHO: 702-632-4555
5 | Bellagio Conservatory and Botanical Gardens | The Bellagio Hotel is arguably one of the most famous attractions in Las Vegas and a true institution of this city. The hotel's Conservatory and Botanical Garden is encased in a massive glass dome with various seasonal scenes that are managed by over 100 horticulturalists! The diversity of this garden is only surpassed by its magnificent setting.
Everywhere the eye turns there's something new and interesting to look at, including plants, trees, flowers, lighthouses, constructed pieces, bridges, and gazebos. All of these combine to create a dazzling visual scene. At the Bellagio, no two seasons are alike, so expect to see something different every time you visit. Like most of the other attractions in this city, entry into the Conservatory and Botanical Garden is totally free and it's available 24 hours a day. On account of the photo opportunities and beauty it presents, this attraction is a must-see even if only once.
WHERE: 3600 S Las Vegas Blvd, Las Vegas, NV 89109 | WHO: 702-693-7111
6 | The Eiffel Tower Experience | The only Eiffel Tower worth seeing out of Paris is in Las Vegas' own miniature version of the city of love. At half scale, this identical replica of the Eiffel Tower boasts an observation deck where you can enjoy panoramic views of the city. This includes scenes of the valley, Bellagio fountains and the strip. The Eiffel Tower Experience is open from morning till night.
WHERE: 3655 S Las Vegas Blvd, Las Vegas, NV 89109 | WHO: 888-727-4758
7 | Cirque du Soleil's Mystere Show | One place to see kid friendly Las Vegas shows is Cirque du Soleil. There's a show to enjoy almost everywhere you turn. Admittedly, most Las Vegas shows are of an adult nature, but there's a good amount of kid-friendly entertainment mixed in there too. This includes magic shows courtesy of some of the world's most famous magicians, celebrity headlines (think Cher, JLo and Celine Dion), Cirque du Soleil performances and Broadway productions.
WHERE: 3300 S Las Vegas Blvd, Las Vegas, NV 89109 | WHO: 702-894-7722
8 | Marvel Avengers S.T.A.T.I.O.N.| A Las Vegas family vacation cannot be complete without a trip to the Marvel Avengers S.T.A.T.I.O.N. If you and/or your kids are Marvel fans then you should definitely check out this attraction. You can go through training and recruitment while viewing all of your favorite heroes' equipment. This includes Iron Man's armor suits, Thor's hammer, Vision's birth cradle Captain America's shield, Bruce Banner's lab, Black Widows weapons, and Ant-Man's helmet.
Suffice to say, this is a fully interactive experience where guests are allowed to immerse themselves in the Marvel Universe. Guests are allowed to "sign up" as agent recruits, which includes creating a S.H.I.E.L.D agent profile, facing off against Ultron, getting up close and personal with Iron Man's Heads Up Display, riding the Captain America motorcycle and testing your knowledge through the superhero exhibit Q and A.
WHERE: 3300 S Las Vegas Blvd, Las Vegas, NV 89109 | WHO: 702-894-7626
BONUS | Flamingo Wildlife Habitat | Our list of things to do with kids in Vegas could not be complete without this amazing attraction. For an experience of some lush 15-acre nature-filled grounds, you should visit the Flamingo Wildlife Habitat in Las Vegas. This place that is free of charge and open to visitors every day provides a serene environment for you to relax in while looking at some beautifully feathered animals.
The Flamingo Wildlife Habitat is home to a beautiful flock of Chilean flamingos, Ring Teal Ducks, Sacred Ibis, swans, koi fish, turtles, and two rescued brown pelicans. You should consider relaxing among the habitat's natural scenery with your family. You guys could take really nice photos to add to your albums at home. This place is an excellent escape from the buzzing Boulevard and Vegas Casinos.
WHERE: 3555 S Las Vegas Blvd, Las Vegas, NV 89109 | WHO: 702-733-3349
YOU MAY ALSO LIKE:
The 10 Best Outdoor Attractions in Las Vegas
The 10 Best Movie Theaters off the Las Vegas Strip!
10 Las Vegas Family Reunion Ideas
10 Things to do Off the Beaten Path in Las Vegas
FREQUENTLY ASKED QUESTIONS ABOUT LAS VEGAS
Use Our Handy Map to Find Your Way Around!
Last Tips on Other Things to Do in Las Vegas and Family Things to do in Las Vegas Off the Strip!
As you can see, there are lots of family things to do in Las Vegas, including different sights, shows, and activities.
By far, our favorite family-friendly attractions are the Viva Vision Light Show, Hoover Dam, Streetmosphere, the Gold and Silver Pawn Shop from Pawn Stars, the Bellagio Fountains, Circus Acts at Circus Circus, the Flamingo's Wildlife Habitat, Bellagio's Conservatory & Botanical Gardens, and the Mirage Volcano Show.
There are so many family-oriented attractions and things to do in Vegas with kids that you can even divide them into different age groups. For instance, from Go Kart racing to ziplining, arcade games, sightseeing, escape rooms, roller coasters, dune buggies, indoor skydiving, animal attractions, aquariums, and outdoor activities such as scenic views, swimming pools and the Valley of Fire State Park - there's a whole side of Vegas for kids!.
Over the years, the city of Las Vegas has made a name for itself as the perfect vacation destination for adult entertainment, but it has since balanced out its raunchy reputation with family-friendly activities and purpose-built attractions.
Interested in learning more vacation tips and things to do during your vacation? Keep reading the Westgate Travel Blog!
FREQUENTLY ASKED QUESTIONS ABOUT CASINOS
The following list shows the USA states with casinos and the total number of casinos in the state: Alabama (4), Arizona (26), Arkansas (2), California (97), Colorado (44), Connecticut (2), Delaware (3), Florida (90), Georgia (2), Idaho (9), Illinois (10), Indiana (15), Iowa (23), Kansas (9), Kentucky (2), Louisiana (136), Maine (2), Maryland (7), Massachusetts (3), Michigan (26), Minnesota (24), Mississippi (31), Missouri (13), Montana (171), Nebraska (5), Nevada (345), New Jersey (10), New Mexico (26), New York (26), North Carolina (2), North Dakota (6), Ohio (10), Oklahoma (109), Oregon (10), Pennsylvania (15), Rhode Island (2), South Carolina (4), South Dakota (40), Texas (2), Virgin Islands (1), Washington (57), West Virginia (5), Wisconsin (22) and Wyoming (4).
According to Statista, there are 462 casinos in the United States
The most popular and largest casino in the US is the Bellagio in Las Vegas, NV.
According to gambling.com, the WinStar World Casino & Resort in Thackerville, OK, is the number 1 casino in the US.
The WinStar World Casino & Resort in Thackerville, OK, is not only the biggest casino in the US, but also in the world
Gambling is completely banned in only two states out of 50 – Utah and Hawaii!
The two states with the most casinos are Nevada, with 345 casinos, and Louisiana, with 136 casinos.
Texas casinos are banned by the state constitution. The only land-based gambling facilities in Texas operate on tribal land.
There are 90 casinos in Florida, including the famous Hard Rock Hotel & Casino in Hollywood, FL.
WinStar World Casino & Resort in Thackerville, OK, is the largest casino in the world!
The MGM Grand in Las Vegas, NV, has the biggest casino win with $20-$40 million.
The MGM Resort in Las Vegas, NV, is the most successful casino in the US, with the Bellagio as the second-most profitable casino in Las Vegas.
The safest online casino is Las Atlantis because it's regularly audited, with Wild Casino as the close second.
The casino with the best payout is Caesars Palace in Las Vegas, with payout received within 48 hours, 100+ 88 fortunes, $100 match and $10 free.
After the casino took over the Foxwoods Resort Casino, WinStar World Casino is the richest casino in the US.

RELATED ARTICLE: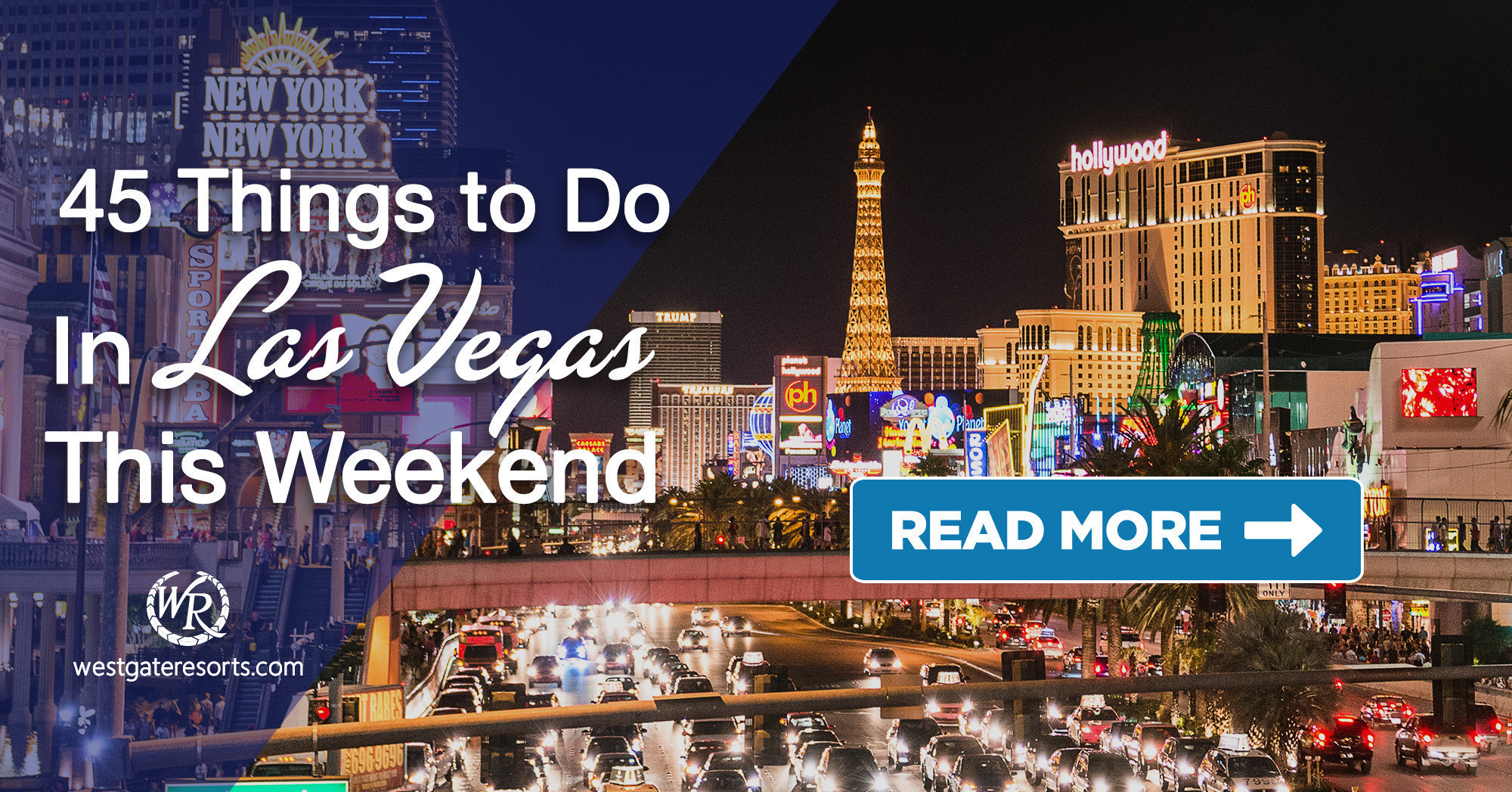 At Westgate Resorts, when you Check-In, there's a LOT to Check-Out! Your Las Vegas vacation awaits! Explore our Las Vegas resorts today or talk with a vacation planner at 888-852-2959 or 407-355-2690.
* Westgate Resorts is in no way affiliated with the attractions featured in this article. Items or places listed are current as of the publishing date of this article. Please call or visit the respective website for the most up-to-date offerings and details.
When You Check-in, There's a Lot to Check Out
Sign up for our newsletter and check-in to great offers, secret stuff, and special events.