8 Florida Agritainment Activities You've Never Heard Of!
8 Florida Agritainment Activities You've Never Heard Of
"Agriculture not only gives riches to a nation, but the only riches she can call her own." – Samuel Johnson
Although most visitors to Florida tend to flock to its white-sand beaches, world-famous theme parks and other eclectic tourist attractions, agritainment (AKA "agritourism" or "tourist farming") has gained a strong foothold throughout the Sunshine State over the past several years. According to the Florida Agritourism Association, "Farms, ranches and vineyards across Florida are opening their gates, barn doors and fences, issuing a heartfelt invitation to sample the abundant bounty and natural beauty found in the state's growing adventure – Agritourism." In fact, more than 700 farming operations (including not only farms but also ranches and other agricultural businesses) throughout Florida offer some form of agritainment, according to recently released data from the USDA Census of Agriculture.
The Rise of Agritourism
If you have ever tuned in to the TLC reality series, Little People, Big World, and watched the evolution of Roloff Farms over the years – with its ever-growing assortment of attractions such as pumpkin patches, gift barn, wagon tours, pony rides, fun house and more – then you are already somewhat familiar with the concept of agritainment. In Florida, agritainment encompasses a variety of fun-filled activities that provide not only recreation and entertainment, but also a myriad of educational experiences for visitors. Examples of immensely popular Florida agritainment activities include (but are certainly not limited to) demonstration farms and agricultural museums, wineries, dude ranches, corn mazes and pumpkin-picking patches, living history farms, "U-Pick" farm operations, aquaculture tours, hayrides, roadside farm stands, championship rodeos, garden and greenhouse tours, rural bed and breakfasts, harvest festivals, wilderness camping, petting zoos, horseback and trail rides, hiking and backpacking trips, paintball and cut-your-own Christmas tree farms, among others. Here are 8 Florida agritainment activities you've never heard of and should seek out during your next visit:
by F Delventhal / Licensed under CC BY 2.0
1 | Enlighten Yourself During an Entertaining Florida Farm Tour | According to the Florida Department of Agriculture and Consumer Services, Florida boasts approximately 47,000 commercial farms and ranches that utilize a total of 9.45 million acres. A select few of these Florida farms and ranches open their barn doors to the public for the purposes of agritainment to provide an inside look at their working operations. Some of the most popular Florida farm tours include:
And since we're talking Florida here, don't forget to consider touring an authentic "alligator farm" such as Gatorland in Orlando, Jungle Adventures in Christmas, Gatorama in Palmdale, St. Augustine Alligator Farm Zoological Park in St. Augustine and Everglades Holiday Park near Fort Lauderdale.
2 | Learn all About Aquaculture at a Florida Fishery | The National Aquaculture Association defines aquaculture as "the production of marine and freshwater organisms under controlled conditions. This includes fish and shellfish for human consumption, sport fishing, backyard ponds and release to enhance wild populations." According to the USDA Census of Agriculture, there are more than 6,500 aquaculture farms in the United States with more than $1.5 trillion in sales. In fact, Florida boasts the third highest number of fish farms in the United States with 359, behind Louisiana (873) and Mississippi (403). Take a fascinating look at Florida aquaculture in action by arranging a tour at such renowned aquaculture facilities as the Mote Aquaculture Park in Sarasota, Florida Stock Enhancement Research Facility in Port Manatee, Florida Bass Conservation Center in Webster, Segrest Farms in Gibsonton, Southern Cross Sea Farms in Cedar Key and Evans Fish Farms in Pierson. Most of these facilities are available to tour by appointment only, so be sure to call ahead before visiting. For more information about Florida aquaculture tours, contact the Florida Aquaculture Association. and just as an FYI, if you're looking for fishing resorts in Florida, check out Westgate Lakes Resort & Spa or Westgate River Ranch Resort & Rodeo and see why these vacations are really off the hook!
3 | Sip and Stroll at a Florida Winery | Florida agritainment simply doesn't get much better than taking a scenic winery tour followed by a delicious wine tasting at one of more than two dozen wineries located throughout the Sunshine State. According to the Florida Wine & Grape Growers Association, Florida has evolved into the ninth-largest wine producing state in the country. What makes Florida wine so different, according to Lauren Tjaden of Visit Florida, is that "Florida's winemakers often favor the Muscadine grape or other native grapes that stand up to Florida's heat and humidity better than traditional wine grapes." Florida features 30 "Florida Farm Wineries" as certified by the Florida Department of Agriculture and Consumer Services. Some of the most popular Florida wineries include Lakeridge Winery & Vineyards (billed as "Florida's largest premium winery") in Clermont, Schnebly Redland's Winery (specializing in wines created out of indigenous tropical fruit) in Homestead, Rosa Fiorelli Winery (the only grape winery on Florida's Gulf Coast) in Bradenton, San Sebastian Winery (located in one of Henry Flagler's historic East Coast Railway buildings) in St. Augustine, Dakotah Winery and Vineyards (which features its own underground wine cellar) in Chiefland, Strong Tower Vineyard and Winery in Spring Hill and Flagler Beachfront Winery ("Florida's Only Oceanfront Winery!") in Flagler Beach. So if you're ready to step away from your conventional wine bar and wine(d) down with some friends and family at a rural winery, these grapes are your jam!
4 | Unleash Your Inner Cowboy/Cowgirl at a Florida Dude Ranch | For a truly immersive form of Florida agritainment, nothing beats an outdoor adventure at an authentic Florida dude ranch! Saddle up and head out to Westgate River Ranch Resort & Rodeo, a premier selection among horseback riding resorts and a paradise for agritainment seekers on 1,700 scenic acres in the Florida wilderness just one hour south of Orlando that features horseback riding, a Saturday night championship rodeo, petting farm and pony rides, and thrilling airboat rides and swamp buggy rides, as well as an Adventure Park with its own rock climbing wall, bungee jumper, zip line, miniature golf course and mechanical bull. In addition, Westgate River Ranch Resort & Rodeo offers a variety of cowboy-themed accommodation choices – ranging from deluxe lodge suites, cottages and cabins to tent camping, glamping and even 35-foot-high Luxe Teepees.
5 | Go Wild at a Florida Petting Zoo | Seeking a Florida agritainment opportunity for all ages? Check out a Florida petting zoo, where you can pet and feed both domestic and exotic animals – while taking some amazing photos and learning some fascinating facts about animals along the way. Choose from a variety of amazing Florida petting zoos such as Westgate River Ranch Resort & Rodeo, Mini Moo Petting Zoo in Naples, Petting Farm at Obloy Family Ranch in Merritt Island, Petting Zoo Ocala in Ocala, Exotic Animal Experience (by appointment only) in Orlando and Green Meadows Petting Farm (currently in the process of relocating) in Kissimmee.
6 | Take a Fun and Informative Florida Greenhouse Tour | Although Florida greenhouses are few and far between, several do indeed open their doors for behind-the-scenes agritainment tours such as the Orchid Greenhouse Tour at Bonnet House Museum & Gardens in Fort Lauderdale, Do Good Farm in Winter Garden, Sahib Aquaponics (monthly tours available by reservation only) in Winter Park and Plantique in Lake Worth. Believe it or not, Epcot at Walt Disney World Resort also offers a "Behind the Seeds" greenhouse tour at The Land Pavilion in Future World (for an extra fee, of course!).
7 | Pick Your Own Produce at a Florida U-Pick Farm | Nothing says "agritainment" quite like heading out on a family outing in the early morning to a Florida u-pick farm and picking out your own fresh fruits and vegetables as opposed to being forced to select from the bland, overly processed produce usually found at your neighborhood grocery store. According to the Florida Department of Agriculture and Consumer Services, the most popular u-pick crops in Florida includes tomatoes, sweet corn, citrus, peaches, grapes, strawberries and blueberries. However, sometimes even avocados, star fruit, chestnuts and persimmons are also available at Florida u-pick farms. Some notable Florida u-pick farms include Southern Hill Farms (blueberries) and Showcase of Citrus (oranges, tangerines, grapefruits and lemons) in Clermont, Pappy's Patch U-Pick Strawberries in Oviedo, Tom West Blueberries in Ocoee and Deer Park Peaches in St. Cloud, among many others. In addition, if you find yourself driving through Homestead in South Florida, don't miss the opportunity to stop by the legendary Robert Is Here Fruit Stand, which Visit Florida refers to as "the Disney World of Fruit Stands."
8 | Embark on a Florida Camping Adventure | Camping in the great outdoors offers the ultimate Florida agritainment experience! We're not talking about those awesome luxury RV camping resorts with heated outdoor pools and shuffleboard courts either (although,.. if you're into glamping and teepees, then we've got your country wild side right here)! From camping out beachside in the Florida Keys to pitching a tent deep within the wilderness of the Ocala National Forest, Florida offers a multitude of diverse camping sites for all tastes. Unique Florida camping hotspots to consider include Everglades National Park, Grayton Beach State Park (one of Florida's last truly unspoiled beaches) in Santa Rosa Beach, Anastasia State Park (amazing beach camping) in St. Augustine, Suwanee River State Park (where the scenic Suwanee and Withlacoochee rivers meet) in Live Oak, Hontoon Island State Park (Florida at its most wild!) in DeLand, Bahia Honda State Park ("straight out of a Jimmy Buffett song," according to Visit Florida), Blue Spring State Park (winter home of Florida manatees) in Orange City, Florida Caverns State Park in Marianna (currently closed due to extensive damage from Hurricane Michael) and Cayo Costa State Park (only accessible by private boat or public ferry) in Southwest Florida.
BONUS | Get Lost in a Florida Corn Maze | Let's face it, corn mazes have become an essential fall tradition in Florida right up there with carving pumpkins and taking hayrides. If you've never experienced a cornfield maze in Florida, just think of the infamous hedge maze in the classic 1980 horror flick The Shining, but relocated smack dab in the middle of a Florida cornfield. Fortunately, Florida's agritainment industry offers no shortage of corn mazes for your wandering pleasure such as Long & Scott Farms Corn Maze in Mount Dora, HarvestMoon Farm (known for its ever-present mascot, "Spookley" the square pumpkin) in Masaryktown, Hallows Hill Corn Maze & Haunted Trail in Baker, Conner's A-Maize-Ing Acres in Hilliard, Newberry Corn Maze in Newberry and Smith Family Ranch CornFusion Corn Maze (home of the "Zombie Farm Paintball Hayride!") in Lakeland.
So, disconnect from the WiFi for a few hours and forge your own Florida getaway as you head out into the great, green unknown where nature is king and you won't need to worry about washing up until heading back to your Florida resort in the evening! It's true, the agritainment scene is a little bit different, but there's nothing like a break from the theme park attractions and escape rooms of International Drive for a place with real room to grow and learn!
Like our travel blog? Learn more about our Florida getaways for families, celebrate a real, live Florida Christmas, discover some sweet staycations in Florida you might not know about, learn all about sea turtle hatcheries in Florida, check out some awesome things to do in Cocoa Beach Florida, or (if you're more of a theme park adventurist) check out Volcano Bay water theme park in Florida at these links!
At Westgate Resorts, when you Check-In, there's a LOT to Check-Out! Your Florida vacation awaits! Explore our Florida resorts today or talk with a vacation planner at 888-852-2959 or 407-355-2690.
RELATED ARTICLE: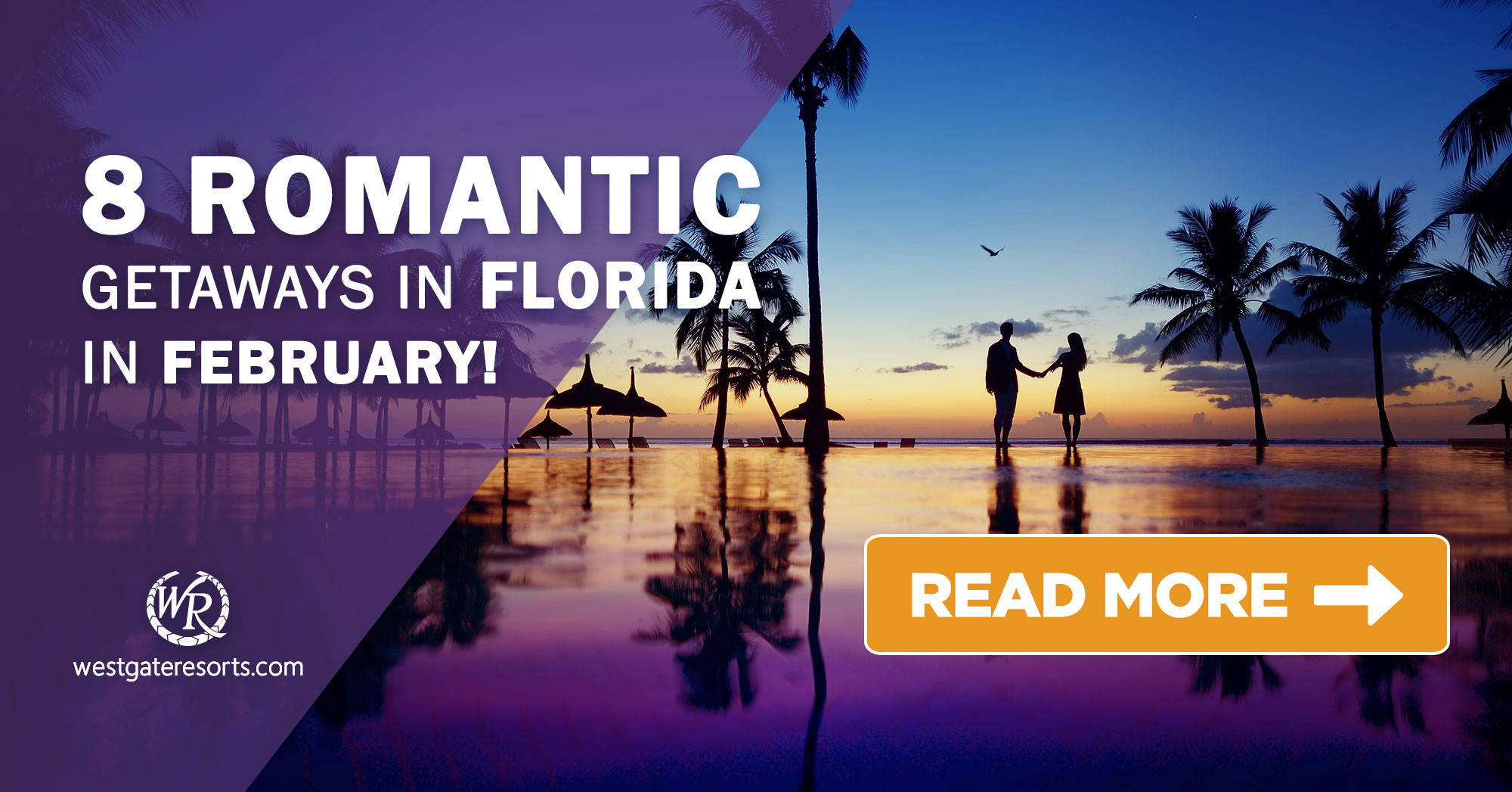 When You Check-in, There's a Lot to Check Out
Sign up for our newsletter and check-in to great offers, secret stuff, and special events.